ShoreTel adds Nuvola to stable
ShoreTel targets IT-centric partners with addition of third UK distributor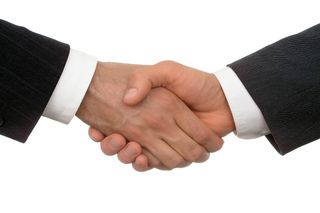 ShoreTel (NASDAQ: SHOR) has added a third distie – Nuvola Distribution – to its distie line-up in the UK.
Nuvola joins Exertis and ScanSource as the unified communications (UC) vendor looks to scale and broaden its reseller base.
According to a spokesperson, ShoreTel is seeing a requirement for a higher technical integration skill set around advanced applications, in which Nuvola has capability. It also is looking to recruit more partners from a more IT-centric background.
Comments Adrian Hipkiss, vice president of EMEA at ShoreTel: "We selected Nuvola for its UC services background including skills in application integration and cloud services. Alongside its services capabilities, Nuvola, as a true service value added distributor is strongly committed to offering customers the solution that is just right for them, which is something we value highly.
"This partnership marks further expansion of our business in the UK and will allow us to address both new markets and new types of partners. This will help us to continue to deliver flexibility and choice to businesses around communications in the enterprise."
Adds Michael Lloyd, MD at Nuvola Distribution: "In today's IT environment the reseller must be able to deliver the 'total' solution and partnering with ShoreTel and Nuvola in the UK ensures they are in position to do this. Brilliantly simple technology and a strong services pedigree are a winning combination, and we are looking forward to the next chapter."
Last week the vendor launched ShoreTel Cloud for Partners, where customers can choose to have those UC solutions delivered from the cloud by partners as a subscription service.
Nuvola offers ShoreTel Enterprise Contact Centre (ECC) and ShoreTel UC services, as well as full maintenance and support services.
The distie was spun off from UC services company Nuage in 2013 after Alcatel Lucent approached the firm to become its second distributor in the UK alongside Arrow.
Stay up to date with the latest Channel industry news and analysis with our twice-weekly newsletter
Stay up to date with the latest Channel industry news and analysis with our twice-weekly newsletter
Thank you for signing up to Channel Pro. You will receive a verification email shortly.
There was a problem. Please refresh the page and try again.