CounterPath and ProVu Communications pen distie partnership
The UC over-the-top (OTT) solution developer will be ProVu's first partner that isn't strictly a VoIP provider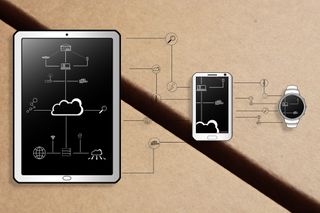 CounterPath and ProVu Communications have penned a distribution agreement, meaning resellers and hosted service providers can offer a range of softphones and unified communication platforms their portfolio.
The UC over-the-top (OTT) solution will cover new ground for VAD ProVu Communications, with its offerings previously focussing on the VoIP industry.
Darren Garland MD of ProVu Communications says: "Softphones have not been massively available through the channel and so it's a real revenue opportunity for resellers and provides more value so the enterprises so they can manage and control the Bria softphone clients through the cloud Stretto platform. It's also allowing the channel to offer a managed service for the softphones, which is a value add."
Previously, the kind of solution was only really available direct through vendors, he says and this doesn't necessarily offer the licensing, deployment and client management hurdles that arise with the deployment of unified communications.
Terry Meredith, VP of sales for CounterPath in EMEA says: "Channel is key to us because our product is designed and developed around the business. The rise of the enterprise consumer is driving business with the need to have BYOD policies and things like that. CounterPath offers the best possible user experience and it allows us to address high-end enterprise right down to smaller-end SMBs."
Garland explained that incentives and rewards will be offered on a case-by-case basis.
"We work to address the opportunity," he says. "That could be providing the knowledge or marketing money depending on the opportunity for us and the channel."
Meredith explains that the companies wanting to take advantage of CounterPath's products are those who want to be able to make a call, take a call and also, see when people in their network are available for a call.
He says: "We're allowing video messaging on the widest possible range of devices, smartphones, tablets, across any network, whether mobile, landline or networked via ISDN and that's our strength."
"Softphones and unified communications in the corporate structure offer security and efficiency first and foremost, with cost savings across the board."
Stay up to date with the latest Channel industry news and analysis with our twice-weekly newsletter
Stay up to date with the latest Channel industry news and analysis with our twice-weekly newsletter
Thank you for signing up to Channel Pro. You will receive a verification email shortly.
There was a problem. Please refresh the page and try again.