Windows 10 can automatically uninstall fault-causing updates
The feature will kick in if the computer fails to boot after installing bug fixes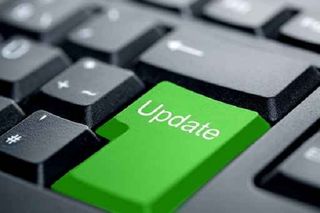 Windows 10 may be able to remove dodgy updates from computers if they cause bugs, Microsoft has revealed in the latest version of its Windows Insider build.
If, after installing an update on your machine, your computer runs into problems and automatic recovery attempts are unable to rectify it, Windows 10 can automatically remove them. The feature could be used by devices that refuse to start up after a new update is installed.
Microsoft suggested non-booting errors could be caused by "disk issues, system file corruption, invalid registry keys, or other such causes."
Although Windows 10 updates are extensively tested before being rolled out to consumers, sometimes these bug fixes can result in issues caused by specific software running on the computer or driver incompatibilities. This could potentially brick a device, especially if those updates are rolled out automatically.
In this case, your Windows 10 machine will show the message "We removed some recently installed updates to recover your device from a startup failure."
After the update has been removed, Microsoft will block the update from being applied again within 30 days. Presumably, the company would have fixed the bug and the update will install seamlessly.
"To ensure that your device can start up and continue running as expected, Windows will also prevent problematic updates from installing automatically for the next 30 days," Microsoft said.
"This will give Microsoft and our partners the opportunity to investigate the failure and fix any issues. After 30 days, Windows will again try to install the updates."
A daily dose of IT news, reviews, features and insights, straight to your inbox!
A daily dose of IT news, reviews, features and insights, straight to your inbox!
Thank you for signing up to ITPro. You will receive a verification email shortly.
There was a problem. Please refresh the page and try again.