Microsoft HoloLens release date, rumours, specs & pricing: HoloLens rolled out for businesses with Dynamics 365 update
October release will allow businesses to make the most of new AI and mixed reality apps
More HoloLens news
25/07/2017: Microsoft is working on an AI chip for its next version of the HoloLens.
Marc Pollefeys, director of science at HoloLens, explained in a blog post on Sunday that the AI coprocessor is designed to work in the next version of HoloLens and will run off its battery.
The new AI coprocessor will be incorporated into the second version of the Holographic Processing Unit (HPU). It will be able to implement deep neural networks, and the chip "supports a wide variety of layer types, fully programmable by us". This means the processor will be able to analyse what the user sees and hears and even recognise objects without using the cloud or having an internet connection.
Pollefeys said: "Mixed reality and artificial intelligence represent the future of computing, and we're excited to be advancing this frontier."
Microsoft joins other tech companies who are looking to develop their own AI chips. ARM announced in May that it was looking to put AI chips into mobile devices through its new processors. Intel also stated last year that it had a new strategy for putting AI into products and it hoped that in the next three years it would reduce the time to train a deep learning model by up to 100 times.
This technology could increase the amount of ways the new HoloLens could be used. In May we reported that a firm was using the HoloLens to develop an AR surgical system that equips surgeons with "X-ray vision". Prior to that, a Finnish research firm also believed it had come up with a way of using the device on the ISS, so astronauts could gain access to real-time data that would usually be out of reach.
12/05/2017: A company is exploring how augmented reality could transform surgery which could lower risk involved in operations.
Product design and development firm Cambridge Consultants is using Microsoft's HoloLens headset to develop an AR surgical system that equips surgeons with "X-ray vision".
This vision will make it possible to see inside a patient in real time while operating through minimally invasive openings. The new system also uses data visualisation to give surgeons easy access to patient records and operating information while they work.
Cambridge Consultants hopes to also improve keyhole surgery with the AR system as it provides a real-time 3D interactive perspective of the inside of the patient, and helps to guide the surgeon.
Simon Karger, the head of surgical and interventional products at Cambridge Consultants, said: "AR has the potential to fundamentally change the surgical experience by giving the surgeon a new dimension of information in an easy-to-use way".
Earlier this month a Finnish research firm believed it had come up with a way of using the HoloLens on the International Space Station, meaning that astronauts could gain access to real-time data that would usually be out of reach.
This would be through visual representations of telemetry data from the station and on the ground which include fault diagnostics, radiation and temperature readings.
02/05/2017: A Finnish research firm believes it has come up with a new way of exploiting the HoloLens headset for use on the International Space Station, helping astronauts gain access to real time data that would otherwise be out of reach.
Following a two-year research project, the VTT Technical Research Centre has developed a way for ISS workers to see visual representations of telemetry data from equipment on-board and on the ground, including fault diagnostics or radiation and temperature readings.
Maintenance technicians typically rely on referring to printed or online data for instructions on how to proceed, which often slows down the process and delays essential repairs. Maintenance onboard the ISS is critical, and often requires in-depth preparation and practice before launch, with the assistance of various experts.
Picture courtesy of Domenico Tedone, Thales-Alenia Space, Italy
The EdcAR project (Engineering data in cross-platform AR), which was funded by the European Space Agency (ESA), intends to solve this problem over two years by "making the invisible, visible".
By using the HoloLens display, the new system will be able to guide astronauts step by step to perform maintenance procedures in the right order, using graphics, text, and video. The hope is that this will improve the performance of manual tasks, reduce mistakes, and reduce the time it takes to make decisions, according to the team.
The program will be able to tell the astronaut how to perform procedures, such as "now press this button" and "then turn the lever (B)", according a team statement.
"The AR system that we developed runs on the Microsoft HoloLens platform. It supports the astronauts' work in a completely new way by displaying key telemetry data through an IoT interface," said VTT project manager Kaj Helin.
The first practical tests of the new system have already been performed at the ISS-Columbus training station housed at the European Astronaut Centre in Cologne, Germany.
"This is very impressive. We are exploring possibilities for an EdcAR follow on," said David Martinez Oliveira, technical officer at the ESA.
The team believes the technology could be adapted for use within other sectors, including aviation, machine building, shipping, and power plants.
13/03/2017: Microsoft takes HoloLens app programme to UK
Three UK partners have joined a Microsoft programme to help businesses develop VR applications for the HoloLens headset.
Redmond's expanded HoloLens Agency Partner Readiness programme now includes Black Marble, Fundamental VR and Rewind - all UK distributors who can help UK companies build apps that take advantage of HoloLens's VR capabilities.
"Working with one of our hand-selected HoloLens Agency Readiness Partners is one of the quickest ways to get started with creating mixed reality applications that can transform working with 3D data, bringing new products and information to life, and creating new opportunities for business growth," said Lorraine Bardeen, Microsoft's general manager of HoloLens and Windows Experiences, in a blog post.
With France's Immersion and Holoforge, and Germany's Zuhlke, Microsoft has expanded the programme to a total six European partners, on top of its original 10 US and Canada vendors it announced at Build 2016.
Black Marble, for instance, offers a workshop to explain people how HoloLens works and what it can be used for, before helping customers scope out a tool to develop.
Fundamental VR said it offers mixed reality tools for medical training and procedures, workplace collaboration tools and education training.
Sol Rogers, CEO & founder of Rewind, which creates a Red Bull Air Race mixed reality experience called Flight Deck, said: "The ambition is for Flight Deck to be experienced across the whole Red Bull Air Race 2017 season -- on the ground at races and in the homes of fans. Telemetry data from the position of planes will be used to watch head-to-head battles in the sky in real-time. It's the future of live sport and we're thrilled to be part of it."
20/02/2017: Microsoft 'stalls HoloLens upgrade until 2019'
The next version of HoloLens won't hit the shops until 2019, according to a new report.
Microsoft isn't in any rush to release a new VR headset, according to Thurrott.com, which cites sources who say the tech giant is skipping version two to work on version three of the device, with a release date around two years away.
The HoloLens is currently available as a developer's edition and a commercial model, costing 2,719 and 4,529 respectively.
But thanks to a lack of competition - with companies like Magic Leap still without a VR model available to buy - Microsoft wants to focus on its third iteration of the HoloLens, shelving the upgrade it had been working on.
Saying the third version is "closer to a generational leap", Thurrott.com says the third iteration means a device useable in every day life is more likely to become reality sooner.
IT Pro has approached Microsoft for comment. A spokesperson said in a statement to IT Pro: "Mixed reality is the future of computing, and Microsoft HoloLens is the future and present of mixed reality. Our commitment requires no roadmap."
30/11/2016: Microsoft has announced the HoloLens is coming to Japan from 2 December, making it the first Asian territory to be able to get its hands on the device. Although preorders will start from later this week, the headset won't ship until early 2017.
"We continue to be inspired by the work developers and customers are doing with HoloLens across the globe. Japan is no different," Microsoft's Alex Kipman said. "One of the companies already innovating with HoloLens is Japan Airlines.
"By using HoloLens, Japan Airlines has developed two proof-of-concept programs to provide supplemental training for engine mechanics, and for flight crew trainees who want to be promoted to co-pilot status. We are very excited to have them on this holographic journey with us."
Back in October, Microsoft announced the HoloLens would be arriving in six new territories, including the UK, Australia, Ireland, France, Germany and New Zealand. It's hoping to offer the headset worldwide next year, although it seems to be announcing each territory individually.
"Since January 2015 we have been hard at work to bring the vision of mixed reality to life," Kipman added. "It has been inspiring to see what has been created by our partners, and the team remains in awe of the way developers are using HoloLens. We can't wait to see what everyone in Japan creates when they get their hands on HoloLens."
26/10/2016: Microsoft announced today that HoloLens would be receiving integrations with Windows 10's newly announced 3D content creation tools. Using Microsoft's Edge browser and the new 3D model library, users would be able to pull digital 3D object into the AR environment created by your HoloLens.
One example the company showcased was a proof-of-concept app developed in partnership with interior design firm Houzz, allowing users to pull out and manipulate 3D models of furniture to see how they would look in real life.
24/10/2016: Microsoft has now officially opened up UK pre-orders for the HoloLens developer kit, and IT Pro got hands-on with the headset to see if it really lives up to the 2,700 asking price.
In short, it's an incredibly impressive technical achievement, but one that's hampered by its limited field of view. The core technology is amazing - unlike other VR headsets, HoloLens is completely untethered, with all the processing power contained in the unit itself. The display quality is also fantastic.
Sadly, that display is relegated to a very small area. While the transparent visor means you can still see everything around you, the digital content projected by the headset only appears in a very small window, about the size of a 24in monitor viewed from 1m away.
It's a frustrating drawback, and one we can only hope that Microsoft gets round in time for the device's full release. If you can get past this limitation, though, HoloLens is a very sophisticated device, and one that has more practical business applications than you might initially expect.
Get the ITPro. daily newsletter
Receive our latest news, industry updates, featured resources and more. Sign up today to receive our FREE report on AI cyber crime & security - newly updated for 2023.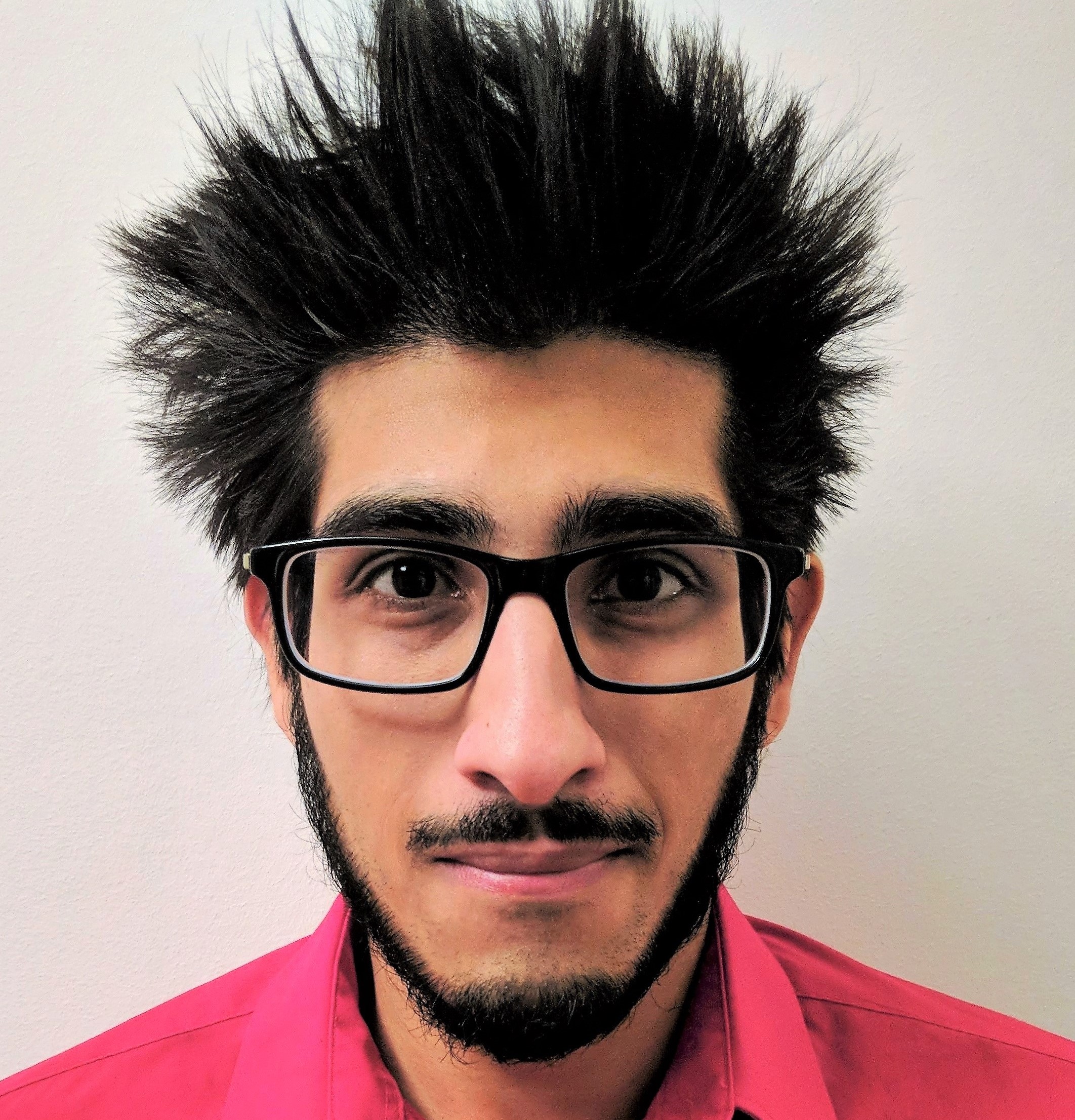 Keumars Afifi-Sabet is the Features Editor for ITPro, CloudPro and ChannelPro. He oversees the commissioning and publication of in-depth and long-form features across all three sites, including opinion articles and case studies. He also occasionally contributes his thoughts to the IT Pro Podcast, and writes content for the Business Briefing. Keumars joined IT Pro as a staff writer in April 2018. He specialises in the public sector but writes across a breadth of core topics including cyber security and cloud computing.
Get the ITPro. daily newsletter
Receive our latest news, industry updates, featured resources and more. Sign up today to receive our FREE report on AI cyber crime & security - newly updated for 2023.
Thank you for signing up to ITPro.. You will receive a verification email shortly.
There was a problem. Please refresh the page and try again.