Windows Phone 7: UK launch today
Reports suggest retailers are slow to stock up on mobile handsets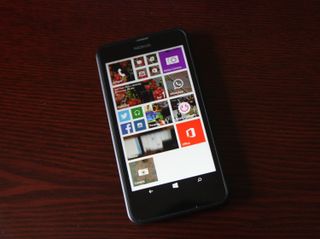 Following a fairly high-profile launch of Microsoft's new mobile platform, consumers in the UK can purchase handsets sporting Windows Phone 7 from today.
In total, five handsets are on offer. Samsung's Omnia 7 is available from three mobile operators – 3, T-Mobile and Orange – while other models are operator-exclusive: Vodafone has the HTC 7 Trophy, Orange the HTC 7 Mozart and O2 the HTC HD7. LG has also launched the Optimus 7 while a sixth handset from Dell – the Venue Pro – is expected to reach retail in time for Christmas.
Microsoft's new mobile operating system replaces the much-maligned Windows Mobile OS, which garnered criticism from consumers and critics alike. On its official launch earlier in the month, Microsoft CEO Steve Ballmer noted, "We wanted the Windows Phone to be delightful across a range of different hardware devices, through a range of different scenarios, and across a range of different applications and experiences ."
The new and much improved platform has received praise from celebrity technology enthusiast Stephen Fry, typically a staunch advocate of Apple products, while other reports have also been largely positive about the new operating system.
However, web reports suggest that retailers have been slow to react to the launch, with a lack of stock among UK retail outlets cited on various online sources. Forcing consumers to purchase handsets direct from operators, news of the absence of handsets on retail shelves will come as a blow to Microsoft's big UK launch day.
Stay up to date with the latest Channel industry news and analysis with our twice-weekly newsletter