How to buy the right printer for your business
Some things never change – such as the choice between laser or inkjet. But there are plenty of other issues to consider before buying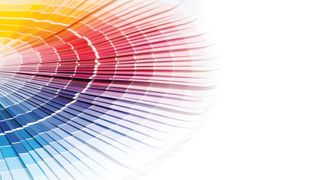 There is certainly a solid claim for the office printer to be seen as one of the most underappreciated fixtures found in almost every modern office. No matter how far along your business is on its digital transformation journey, there's no denying the humble office printer is still as integral to modern work life as it was in the days before cloud-hosted documents. Although, with a much greater selection to choose from in a rich market, understanding how to buy the right printer for your business is a tougher task than it might sound.
The promise of the paperless office has been dangled before us for more than 40 years – yet we're hardly any closer to it now than we were in the 1970s. True, a gradual move towards digitisation means we don't need to handle so many physical printouts in our everyday working lives, but businesses still need to produce hard copies of certain documents. Invoices and reports, documents for signing or proofing, sales pitches, and many others all require physical copies which means the in-house printer still has a big and central role to play.
The good news is that there's a huge range of printers on the market that can handle your needs. No matter what your requirements when it comes to price, speed, and printing technology, there's a model to suit every task. However, with great choice comes great confusion, for some, and a comprehensive understanding of what the different types of printers are available - from inkjets to all-in-ones - can inform how to confidently buy a colour printer.
Choose the right tech
Lasers remain a popular choice for business printing: they're fast, they're reliable and they can deliver great results on cheap recycled paper. Even low-cost lasers can produce pin-sharp text, with colour quality that's good enough for professional reports.
LED printers work on a similar principle, but instead of beaming a laser across the page, they use a stationary array of LED emitters to generate the static charge that sticks the toner to the paper. Since they have fewer moving parts, LED printers are cheaper to manufacture, yet most can match lasers for speed and produce equally good results. They may, however, produce a slight cross-hatch pattern on large areas of colour.
Finally, there are inkjet printers. The old advice was to avoid inkjets, as they have historically suffered from poor reliability and high running costs. Today's business models are serious contenders, however, with high-capacity ink tanks and big duty cycles. Running costs are generally lower than for laser or LED printers too, although for the best prints you will need higher quality paper, which may increase overall costs.
Cut the costs
When making a big purchase, in an ideal world, the 'buy well, buy once' approach would be preferential but when it comes to printers, it is simply not that easy. The running costs and, perhaps more impactfully, the cost of ink will also need to be factored in. Cheaper models still use the same expensive consumables as higher-priced machines and are sometimes less efficient, meaning that over time, making a larger initial investment in something more premium may save running costs down the line.
To illustrate this, in our tests of printers reviewed in recent years, one cheaper model - Brother HL-L3270CDW - ultimately cost thousands more to run per year, when printing 100 pages per day, compared to the ever-so-slightly pricier Kyocera Ecosys P6235cdn.
Of course, you could decide to go down the mono-only printer route, saving money in the colour ink department, but the ever-falling costs of buying a colour printer make the small saving in the initial investment seem futile. You never know when you'll need that added functionality. If you have serious concerns about the cost of ink, there is plenty of debate around buying genuine cartridges versus aftermarket products so you can decide for yourself what's right for your business.
Sustainability matters on multiple front
RELATED RESOURCE
How the cloud helps cities become sustainable and inclusive
The technology transforming our environments to make them work for everyone
Many businesses have also publicly adopted green values - ways of minimising their harm to the planet and even giving back to it in some cases. Understanding which colour printer to buy can also bring often unseen benefits to the environment. Having a full understanding of the business' printing needs and how they can be delivered using the most eco-friendly printer can please the planet, your staff, your stakeholders, and your annual budget, all while upholding the company's commitment to sustainability.
And now we live in a time where the cost of living crisis is impacting everyone, from individuals to the enterprise, going green has never made more sense. The type of printer in which your business invests can lead to huge savings now energy prices have soared. In our tests, for example, we dubbed the Epson WorkForce Pro WF-C5290DW - an inkjet printer - a 'green giant' thanks to its ultra-low energy use compared to LED rivals. At no point during our time with it did the Epson exceed 27W while printing. Some of the LED models we've had in our labs, by comparison, peaked as high as 1.17kW during their warm-up phases. According to these figures, while running a printer for 60 minutes a day, a greener machine can lead to savings to the tune of £8,000 a year just in energy costs.
Additional savings can be made by switching the printer to duplex mode - using double-sided printing - which can lead to a reduction in the amount of paper used and reduce running costs too. Limiting your workforce's colour printing can also help reduce wastage, and opting for cheaper, recycled paper can further decrease the company's footprint and the printer's impact on your bottom line.
Safety PIN
All businesses should understand the value of cyber security and proper identity management, but perhaps one of the lesser known yet still absolutely necessary considerations when choosing a printer, is the need for a GDPR-compliant machine.
A printer can be a security risk: it's all too easy for users to print out confidential documents and leave them sitting in the output bin for all to see. If that's a concern, look for a "walk up and print" feature that holds documents at the printer, releasing them only when you arrive at the local control panel and enter a PIN.
Certain printers also have the ability to reserve a portion of their internal memory as a RAM disk, or use an SD card or internal hard disk to store frequently used forms and documents. Be warned that any personally identifiable information stored on the printer comes under the remit of the GDPR – so make sure the storage device can be encrypted, and when the time comes to recycle the printer, remove the drive and have it professionally destroyed.
Remember too that if your printer is accessible over the internet, it's a potential target for hackers and needs to be locked down. Simple security measures include changing the default password for the management interface, keeping the firmware up to date and disabling any unneeded features such as SNMP management, FTP access, or internal email services.
Get the ITPro. daily newsletter
Receive our latest news, industry updates, featured resources and more. Sign up today to receive our FREE report on AI cyber crime & security - newly updated for 2023.
Dave is an IT consultant and freelance journalist specialising in hands-on reviews of computer networking products covering all market sectors from small businesses to enterprises. Founder of Binary Testing Ltd – the UK's premier independent network testing laboratory - Dave has over 45 years of experience in the IT industry.
Dave has produced many thousands of in-depth business networking product reviews from his lab which have been reproduced globally. Writing for ITPro and its sister title, PC Pro, he covers all areas of business IT infrastructure, including servers, storage, network security, data protection, cloud, infrastructure and services.
Get the ITPro. daily newsletter
Receive our latest news, industry updates, featured resources and more. Sign up today to receive our FREE report on AI cyber crime & security - newly updated for 2023.
Thank you for signing up to ITPro.. You will receive a verification email shortly.
There was a problem. Please refresh the page and try again.