Coders are shifting to Silicon Valley-backed programming languages
Java remains the most popular among employers, Go, Rust and Swift are winning over developers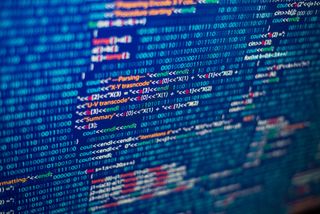 Developers are planning to jump on languages created and popularised by Silicon Valley tech firms, according to a new survey.
Google's Go language topped the list of languages developers are planning to learn next, with Mozilla-sponsored Rust language and Apple's Swift also in the top 10, according to HackerRank's 2018 Developer Skills Report, surveying almost 40,000 professional and student developers.
However, some old favourites still persist; over 30% of developers said that they planned to learn age-old standby Python next, while 15% said they wanted to learn C# and Perl.
While Python proved to be the most popular language across all age groups, the most practical language is Javascript - in that it's the language most commonly sought-after by employers. Over 45% of employers reported that they looked for Java or Javascript knowledge, with Python placing second at 33%.
The survey also revealed that specific technical capabilities are not as valuable to employers as problem-solving skills. Almost 95% of employers prioritise problem-solving skills, while less than half look for debugging, testing and system design skills first.
Similarly, prior experience is much more valuable than formal training or education, with previous work and a project portfolio on platforms like GitHub being much more popular with recruiters than a university degree.
This could tie into another survey finding that recruiters often have the most difficulty with assessing developers' skills before they start work. Despite concerns about a looming talent gap, only 41% of businesses reported that a lack of candidates was the biggest challenge, while over 60% said that accurately gauging a potential employee's skill was more of a problem.
"2018 will mark the end of the resum for evaluating developers. As more and more companies across all industries are hiring software engineers, it's more important than ever to truly take the time to understand who developers are, what they're interested in, what drives them, and what they look for in a job. Without this, hiring managers will continue struggling to find the best technical people," said Vivek Ravisankar, co-founder & CEO of HackerRank.
"With this report, we're helping companies become more developer-focused. Very few companies are doing tech hiring well because there's a gap in knowledge about engineers."
Picture: Bigstock
A daily dose of IT news, reviews, features and insights, straight to your inbox!
Adam Shepherd has been a technology journalist since 2015, covering everything from cloud storage and security, to smartphones and servers. Over the course of his career, he's seen the spread of 5G, the growing ubiquity of wireless devices, and the start of the connected revolution. He's also been to more trade shows and technology conferences than he cares to count.
As reviews and community editor, he's responsible for leading IT Pro's wide-ranging product coverage, and is an avid follower of the latest hardware innovations. He's never happier than when tinkering with complex network configurations, or exploring a new Linux distro.
In addition to managing the IT Pro Panel and working with the community of IT leaders that make it up, he co-hosts the IT Pro Podcast, where you can hear him ranting about his love of strange gadgets, his disdain for Windows Mobile, and everything in between.
You can find Adam tweeting about enterprise technology (or more often bad jokes) @AdamShepherUK, or you can email him at adam.shepherd@futurenet.com.
A daily dose of IT news, reviews, features and insights, straight to your inbox!
Thank you for signing up to ITPro. You will receive a verification email shortly.
There was a problem. Please refresh the page and try again.