How to sell IT security effectively
Today's threat landscape has never been more complex, so adding IT security to your offering is valuable for customers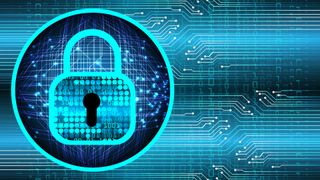 (Image credit: Shutterstock)
Selling IT security solutions to clients can be challenging. Many non-technical people think security means antivirus and little else. Those who have never been the victims of a security breach, particularly in small and medium businesses, can sometimes assume that the potential risks are being overstated.
But with 85% of MSPs reporting ransomware as the most common threat to SMBs, both the financial and the business implications of cyber security attacks cannot be underestimated.
MSPs should always be looking for ways to add additional value to their offerings and engagement with their customers. Security is one of the most commonly overlooked ways to add value, and ultimately is an exercise in risk management.
"Security" can't simply be sold as a boxed product; instead an MSP should assume more risk from their end customers by taking on the responsibility for correctly managing an infrastructure, and therefore commanding higher profit.
Preparation can make the difference between a successful sale and a failed pitch, so here are some tips to ensure MSPs are fully prepared to make the best of opportunities with clients.
Take a layered security approach
Today's threat landscape has never been more complex or sophisticated, with threats using multiple vectors to attack, from malicious email attachments to infected web adverts and convincing phishing sites.
The best way to truly keep your clients safe is with a layered security strategy that can secure users and their devices at every stage of an attack. The strategy uses multiple lines of defence against attacks, rather than relying on a firewall or antivirus solution alone, therefore making it much harder for criminals to compromise your client's data.
No business is too small for proper security
In general, small and medium business networks are not complex, and it is straightforward to significantly enhance a customer's security technology. Securing computers isn't just about scanning for viruses any more. Instead, mature managed security services should offer a multi-layered approach, in which different security offerings complement each other.
Be ready to fully explain the risks should SMB owners assume that their business is too small for hackers to worry about.
Create powerful all-inclusive packages
Bundling services creates a far more powerful sales proposition than a single-function point solution. At a time when hundreds of thousands of records across the world are compromised in corporate environments every day, a packaged managed services offering can deliver extra value to a customer.
Reporting on these bundled services is also important. Customers need to know what services are included in their package, so a detailed contract and invoice are vital to showing value each month. Regular reporting also emphasises that the services are being delivered, proving the value of the product on an ongoing basis.
Stay up-to-date on current security trends
With 200,000 new strains of malware being discovered each day, antivirus technology alone is no longer enough and successful MSSPs will have other forms of protection to complement antivirus scanners.
Keeping knowledge of new security threats and being able to identify the methods needed to mitigate these risks will be hugely beneficial in reassuring the customer that they are in safe hands. Having complementary managed services such as email security, backup or web content filtering will enable flexibility when recommending which packages are most appropriate for customers based on up-to-date knowledge of security trends.
Stay up to date with the latest Channel industry news and analysis with our twice-weekly newsletter
Esther is a freelance media analyst, podcaster, and one-third of Media Voices. She has previously worked as a content marketing lead for Dennis Publishing and the Media Briefing. She writes frequently on topics such as subscriptions and tech developments for industry sites such as Digital Content Next and What's New in Publishing. She is co-founder of the Publisher Podcast Awards and Publisher Podcast Summit; the first conference and awards dedicated to celebrating and elevating publisher podcasts.