McAfee's zero trust solution strengthens private applications' security
MVISION Private Access grants secure access to private resources from any device or location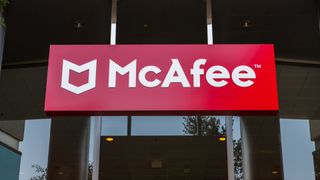 (Image credit: Shutterstock)
McAfee has launched MVISION Private Access to safeguard private applications deployed across hybrid IT environments.
"As private applications increasingly move to the cloud, organizations are rapidly adopting Zero Trust Network Access due to its security and flexibility advantages compared to VPN," explained Christopher Rodriguez, research director at IDC Network Security.
"However, organizations need to recognize that private applications are just as likely to pose a data theft risk as SaaS apps, and that this risk needs to be mitigated."
Upending the zero trust network access (ZTNA) arena, McAfee's MVISION Private Access offers "granular zero trust" access to private applications hosted in private, public, or hybrid cloud environments.
By leveraging McAfee's Endpoint Security for threat detection and remediation, the platform performs continuous risk assessment by monitoring device posture. Furthermore, MVISION Private Access is integrated with MVISION Unified Cloud Edge (UCE), enabling unified visibility and control across clouds, private applications, web, and endpoints.
MVISION Private Access's other interesting features include remote browser isolation (RBI), granular controls for unmanaged devices, endpoint security and posture assessment, direct-to-app access, and more.
RELATED RESOURCE
2021 IBM Security X-Force Insider Threat Report
Top discovery methods and recommendations for insider attacks
Lastly, MVISION Private Access includes built-in identity and access management (IAM) and multi-factor authentication (MFA) solutions, enabling strong authentication and context-based access control.
"ZTNA is built for cloud-first deployments, simplifying technology stacks, reducing cost and complexity, and improving productivity. However, existing ZTNA solutions lack the data-centric security controls associated with cloud and web security needed to secure today's increasing remote connections," said Shishir Singh, chief product officer at McAfee Enterprise.
Singh added, "MVISION Private Access unlocks secure, seamless and ultra-fast access to private applications for remote workforces and eliminates the additional hardware costs, time-consuming setup process and complicated architecture associated with traditional VPNs."
Stay up to date with the latest Channel industry news and analysis with our twice-weekly newsletter
Stay up to date with the latest Channel industry news and analysis with our twice-weekly newsletter
Thank you for signing up to Channel Pro. You will receive a verification email shortly.
There was a problem. Please refresh the page and try again.