CASE STUDY: Farrer and Co boosts network security with CRYPTOCard
Leading legal firm benefits from 60 per cent cost reduction and increased usability with innovative two-factor authentication solution encompassing SMS token access.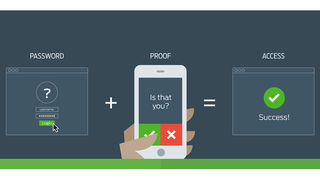 Challenge
London-based law firm Farrer and Co has enhanced security across its business by adopting a comprehensive and flexible two-factor authentication system provided by authentication authority CRYPTOCard. The solution secures the digital identities of Farrers' UK employees, ensuring that only authenticated users can access company data, and includes market-leading SMS token access.
With critical client data and market intelligence housed in the company's network, yet easy access required by lawyers often working remotely, secure data access is pivotal to the success of the legal firm, who offers specialist advice to prominent, institutional and commercial clients.
Solution
Farrer selected CRYPTOCard through Vistorm, an HP company and CRYPTOCard partner. Its legacy remote access system was both costly to maintain and difficult to manage. The need to upgrade the supporting software system and introduce stronger business continuity options coupled with a critical requirement that the solution would be easy to use for non-technical staff, secured the decision to work with CRYPTOCard.
"There were a number of crucial factors for us in choosing an authentication solution and central to this was that the system had to be simple to use and flexible – otherwise it would become too expensive and rapidly redundant," said Neil Davison, head of Information Technology, Farrer and Co. "CRYPTOCard offered us appropriate authentication to meet our current but also future needs and was the only company who could provide a variety of tokens, which was important for some of our lawyers. Not only is the solution far more user-friendly, but the total cost of ownership (TCO) over three years is approximately 60 per cent cheaper, taking into account maintenance costs and replacement tokens."
Implementation
Based on its Blackshield ID authentication platform, CRYPTOCard has implemented a two-factor authentication solution that encompasses hard, soft and SMS tokens across the business. As part of the company-wide roll-out a CRYPTOCard software token was added to each Blackberry enabling all lawyers to access Citrix and all of their core business applications from any location.
"It is when authentication systems become both expensive and a hindrance to day to day operations, that businesses end up taking potentially damaging risks by failing to appropriately secure access to their web-based systems," said Neil Hollister, president and CEO, CRYPTOcard. "We provide appropriate two-factor authentication that fundamentally protects Farrer's data, provides lawyers with a choice of tokens to improve usability and importantly is cost-effective."
Stay up to date with the latest Channel industry news and analysis with our twice-weekly newsletter
Stay up to date with the latest Channel industry news and analysis with our twice-weekly newsletter
Thank you for signing up to Channel Pro. You will receive a verification email shortly.
There was a problem. Please refresh the page and try again.