HSM vendor Utimaco launches in UK
Encryption vendor Utimaco looks to capture UK market share through partner recruitment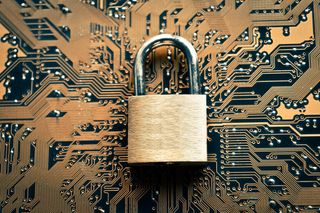 Security vendor Utimaco has landed in the UK and says it is now looking to build a customer base through a partner network.
The German company – which provides general purpose Hardware Security Module (HSM) products which encrypt data against security breaches – claims to offer partners "a credible alternative" to the likes of Thales and Gemalto that currently dominate the market.
"There is massive potential for the channel to build revenue delivering hardware encryption," Utimaco's VP for UK & Ireland, Daniel Mothersdale, tells Channel Pro. "We only have to look back at the spate of high profile data breaches to see why the need for encryption is growing – and this reaches across every vertical market, from SMEs to large enterprises. In short, any data which needs to be secure – business-critical information or sensitive consumer/customer data – should have some form of encryption."
Around 90 percent of Utimaco sales globally currently go through OEM agreements, SIs and VARs, and the vendor is now on the hunt for "a cross section" of UK firms to partner with. This includes OEMs that require for a crypto partner to deliver products based or added by HSM functionality.
The vendor says it will focus on growing sectors such as ID management, the growth in 'smart' technologies (such as smart metering), and Enterprise Database Encryption.
"We're committed to the UK market and can offer a product which is competitive on cost, along with a business model which offers healthy margins," says Mothersdale. "The channel can really capitalise on this, as such, we're seeing a constant increase in the need for channel expertise in this growing market."
Stay up to date with the latest Channel industry news and analysis with our twice-weekly newsletter
Christine has been a tech journalist for over 20 years, 10 of which she spent exclusively covering the IT Channel. From 2006-2009 she worked as the editor of Channel Business, before moving on to ChannelPro where she was editor and, latterly, senior editor.
Since 2016, she has been a freelance writer, editor, and copywriter and continues to cover the channel in addition to broader IT themes. Additionally, she provides media training explaining what the channel is and why it's important to businesses.
Stay up to date with the latest Channel industry news and analysis with our twice-weekly newsletter
Thank you for signing up to Channel Pro. You will receive a verification email shortly.
There was a problem. Please refresh the page and try again.