Arrow and Westcon pass Pulse Secure distie review
Avnet dropped as Arrow and Westcon selected to work with Juniper spin-off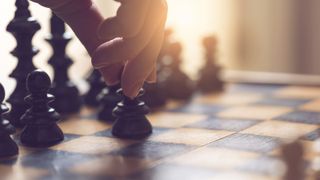 Pulse Secure has announced it has selected Arrow ECS and Westcon as its UK distributors following a review – dropping Avnet from its line-up.
The mobile security vendor has partnered with Juniper Networks' distributors Arrow, Avnet and Westcon, since it was sold off by Juniper last October. However, earlier this year Pulse Secure revealed that it planned to drop one of the three to coincide with the launch of its own partner programme this week.
It is in line with Pulse Secure's strategy of having just two existing Juniper disties per major territory, says EMEA channel chief John Mitchell, who had told Channel Pro that having more than two distributors would mean the firm "wouldn't get the focus we would like."
"Arrow and Westcon provide us the right sort of scale, not just in the UK but across EMEA. Also the business plans that they outlined to us had the type of support and growth that we're looking to embrace within our partners," expalins Mitchell.
"As Juniper we were obviously hugely relevant – we were their number one, two, three, four brand – but as Pulse Secure, we're much more relevant in the secure mobile place but from a revenue generation perspective, we're further down their league table. So it's important our distribution partners, in the plans they out forward, were articulate how they were going to support us from an enablement perspective, coverage, promotions, etc.
"All of the distributors in the UK put in excellent plans, but we just decided Arrow's and Westcon's suited our requirements and complemented what we're trying to do today," he adds.
Arrow and Westcon will market and distribute Pulse Secure's full line of SSL VPN and Mobile Security solutions including the latest centralised management, policy control and governance console; Pulse One.
The vendor has around 130 Juniper partners in the UK, including SecureData, Alternative Networks and NTT Security – and Mitchell says the firm isn't looking to take on new partners.
"Re-energising partners that may have moved away from Juniper is the right approach, right now. It's building relevance in those accounts," he says.
The vendor launched its Connect Now channel programme yesterday, providing its partners with access to a dedicated Pulse Secure partner portal, deal registration, pricing, support and other programme staples.
Stay up to date with the latest Channel industry news and analysis with our twice-weekly newsletter
Stay up to date with the latest Channel industry news and analysis with our twice-weekly newsletter
Thank you for signing up to Channel Pro. You will receive a verification email shortly.
There was a problem. Please refresh the page and try again.