Security firm Avecto appoints new CMO
Robin Saitz will head up the company's messaging and positioning strategy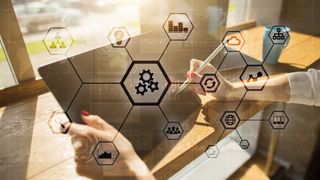 (Image credit: Shutterstock)
Avecto has appointed marketing expert Robin Saitz as its new CMO, tasked with developing the company's marketing strategy to in a competitive security field.
Saitz will be in charge of evaluating Avecto's messaging and positioning and well as helping partners with demand generation and awareness campaigns.
"Preventing security breaches is a number one priority for CIOs/CISOs, CEOs, and board members," Saitz said. "Privileged access management is fundamental to helping business achieve this goal, whether for compliance reasons or to protect company data."
"With Avecto, companies can accomplish a least privilege environment very easily and I'm excited to help the company build on its prior successes to grow as the definitive leader in this space," Saitz added.
Saitz joins Avecto from sales enablement software company Brainshark, where she also held the position of CMO. Before that, she spent 25 years at PTC, with her final role before departing to Brainshark being senior vice president of global marketing and operations.
"Robin brings with her a wealth of knowledge and experience that is essential to building on and accelerating the growth of the business," Paul Kenyon, co-CEO and co-founder of Avecto, added. "We have an incredibly strong story to tell and many exciting developments planned, so Robin will play a crucial role in making sure the Avecto message is heard and understood across the globe."
Avecto has also revealed the appointment of Andrew Avanessian as COO. He was previously vice president of technology at the firm and will be tasked with leading its international pre- and post-sales teams as well as the company's customer success, support and IT department.
"Not only is Andrew a recognised thought leader and author in the endpoint security space, he has established best practices across our sales and implementation teams and is constantly looking for new ways to develop our offering," Kenyon added.
"The pace of growth we've experienced has been phenomenal and these key, strategic appointments will ensure that momentum continues."
Stay up to date with the latest Channel industry news and analysis with our twice-weekly newsletter
Stay up to date with the latest Channel industry news and analysis with our twice-weekly newsletter
Thank you for signing up to Channel Pro. You will receive a verification email shortly.
There was a problem. Please refresh the page and try again.