Channel Q&A: e92plus MD Mukesh Gupta
e92plus founder Mukesh Gupta on his admiration for Richard Branson, and why you should always trust your instincts in business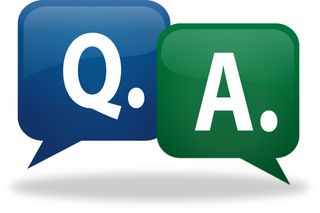 What has been your journey to MD of e92plus?
I co-founded e92plus in 1989 soon after leaving university, and as employee number one it means everyone else has followed me!
What has been your best moment in business?
There have been great moments every year, but as we have enjoyed five years of record growth then it's pretty good at the moment. We've also been a key part of helping some of our vendors secure some of their biggest ever deals; when those deals came in, they were special moments and rewarded a lot of hard work.
What was your biggest regret?
Not trusting myself and going with other people's advice because I believed that they were the experts – sometimes you just need to go with your instinct and trust yourself to make the right decision. No one knows your business better than you. The trick is knowing bad advice, but it's important to trust yourself to make the right call.
What is the best business advice you have ever been given?
It was to buy our own office building – which we did last year, meaning we could invest properly in producing a great working environment. Unfortunately it came 24 years too late, so we have suffered too many years of renting.
Which company (other than yours) do you admire the most and why?
Easyjet have been very successful, showing that you can be innovative and develop a strong brand – no matter whether you are at the premium or economy end of the market. They have re-defined the industries they have worked in, and while not always succeeding, they have shown a real drive to be different without abandoning customer service.
Which other CEO do you believe has done an outstanding job? Why?
Richard Branson remains the standout CEO for me. His achievements are incredible – self-made, risky at times but unique and with an incredibly diverse portfolio of successful businesses. The Virgin brand has also crossed completely unrelated industries while retaining its core values and identification with its founder – something no one else has achieved.
What is the single biggest issue facing the channel in 2013?
The customer wants more for less, so everyone is being squeezed. Our biggest business is in security, and while that's a fantastic market to be in for growth and innovation, that doesn't stop budgets being restricted. The end-user doesn't always see the value, in either the product or the service, so there is a real challenge to demonstrate how the technology directly contributes to an organisation's success beyond just being a compliance tick box or necessarily evil.
What's next for e92plus?
We're building on our success, and expanding into Ireland and the Netherlands. We have a very strong portfolio of added value services that means we can offer something different, and with strong vendor partnerships it gives us the opportunity to move into new territories. We are also continually looking for the next exciting technology, and the way our product range has expanded into new but complementary areas means that there are always exciting new markets for us to look at.
Stay up to date with the latest Channel industry news and analysis with our twice-weekly newsletter
ITPro is a global business technology website providing the latest news, analysis, and business insight for IT decision-makers. Whether it's cyber security, cloud computing, IT infrastructure, or business strategy, we aim to equip leaders with the data they need to make informed IT investments.
For regular updates delivered to your inbox and social feeds, be sure to sign up to our daily newsletter and follow on us LinkedIn and Twitter.
Stay up to date with the latest Channel industry news and analysis with our twice-weekly newsletter
Thank you for signing up to Channel Pro. You will receive a verification email shortly.
There was a problem. Please refresh the page and try again.