Channel Q&A: Herjavec Group founder, Robert Herjavec
Entrepreneur and Shark Tank star talks business, hot dog vendors and what's next for the channel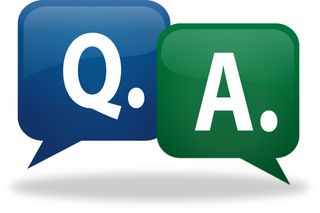 What has been your journey to CEO/founder of Herjavec Group?
I came out of an early retirement to start Herjavec Group with two colleagues 12 years ago. We'd worked in security together at my previous company BRAK (which was sold to AT&T). We were three ambitious guys, and did $400K in sales our first year. I'm so impressed by how we've scaled since then – but there's so much room to grow in cybersecurity.
What has been your best moment in business?
Best moment – every day when I walk into our office, I see the tangible result of a vision. Our head office is 50,000 square feet and we have over 220 people – I take a lot of satisfaction in knowing all of this was a figment of my imagination. It never ceases to amaze me what we are capable of building.
What was your biggest regret?
No regrets – we are a culmination of our success and mistakes. No regrets, only constant, forward momentum.
What is the best business advice you have ever been given?
Warren Avis, founder of Avis Rental Car told me that I needed to think bigger. I was working in sales for him – and working hard! He told me that I was acting like the hot dog vendor that served people just outside of our office parking lot; I was serving one person at a time. I needed to become the vendor that would supply all of the hot dog carts in order to truly scale and see success. I've never forgotten that lesson.
Which company (other than yours) do you admire the most and why?
IBM. Thomas Watson said in a 1911 speech to his employees "this is a company built for the ages". I love that – the audacity and courage to have that vision. Now having said that, we compete with them I do hope we kick their behinds in every deal. [But I] still admire what that man built.
Which other CEO do you believe has done an outstanding job? Why?
Izzy Sharpe, CEO of Four Seasons – incredible vision but better execution. Anyone can have a great idea but it's all in the details of execution. I'm sure he was not the first one to have the idea of putting shampoo and soap into hotel rooms, but he was the only one to build this incredible company.
What is the single biggest issue facing the channel in 2015?
Biggest challenge for the channel is shrinking product margins. Fundamentally the VAR and the vendor are at odds – the vendor wants the VAR to have highly trained engineers, support people and smart sales people, all which are expensive, and getting more expensive. But what they really want is market share in a competitive market so they want to sell the product at no-holds-barred costs, reducing margins for the VAR.
Access to information and costs for customers is better than ever. It's like cars – everyone knows the cost. Product margins will continue a downward trajectory for the foreseeable future. In our space you have to find a way to create value the customer.
What's next for Herjavec Group?
Continued growth and scalability. We are focused on expanding and continuing to improve our global managed services practice. We've seen success in Canada, the US and most recently the UK and are continuing to improve the service and value we offer to our clients.
Stay up to date with the latest Channel industry news and analysis with our twice-weekly newsletter
ITPro is a global business technology website providing the latest news, analysis, and business insight for IT decision-makers. Whether it's cyber security, cloud computing, IT infrastructure, or business strategy, we aim to equip leaders with the data they need to make informed IT investments.
For regular updates delivered to your inbox and social feeds, be sure to sign up to our daily newsletter and follow on us LinkedIn and Twitter.
Stay up to date with the latest Channel industry news and analysis with our twice-weekly newsletter
Thank you for signing up to Channel Pro. You will receive a verification email shortly.
There was a problem. Please refresh the page and try again.