Kaspersky Lab partners with ThreatConnect to help customers bolster cyber security
The platform collates data from lots of cyber threat data sources to protect businesses from attacks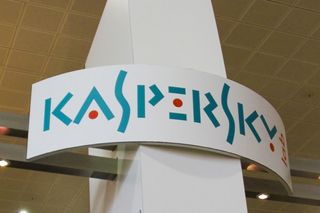 Kaspersky's threat data feeds are now available through the ThreatConnect Platform to help businesses get a better idea of the threats they need to protect against.
The ThreatConnect Platform collates data from a range of different cybersecurity sources to give a watertight overview of the threat landscape for businesses.
Kaspersky's contribution includes data gleaned from the Kaspersky Security Network, the Botnet Monitoring service, spam traps, the deep web and other threats the company has uncovered during its 20 years of research.
"Businesses need access to as many trustworthy sources of threat intelligence as possible to ensure that they are not missing the most relevant cyberthreats," Sergey Martsynkyan, head of B2B product marketing at Kaspersky Lab said.
"We are excited to announce this collaboration with ThreatConnect. More than 1,600 companies worldwide use the ThreatConnect Platform to combat complex attacks. With this integration, they can easily utilise Kaspersky Threat Intelligence Feeds to enhance their protection capabilities. "
The addition of Kaspersky's data to the ThreatConnect Platform means businesses are able to pre-empt attacks and analyse risks. It also means that if they're subject to an attack, they can quickly rectify it before it causes damage.
Businesses can take a more strategic, proactive approach to their cybersecurity process rather than being reactive to incidents when they occur.
"By making Kaspersky Labs intelligence data available in ThreatConnect, organisations are better able to build processes to identify the most relevant threats and proactively protect their network," added Andy Pendergast, VP of Product at ThreatConnect.
"This integration empowers security teams to be more strategic in responding to incidents in an efficient and measurable way."
Stay up to date with the latest Channel industry news and analysis with our twice-weekly newsletter
Stay up to date with the latest Channel industry news and analysis with our twice-weekly newsletter
Thank you for signing up to Channel Pro. You will receive a verification email shortly.
There was a problem. Please refresh the page and try again.