Windows vs. Linux vs. Mac: the channel comparison
With various features to recommend them, which OS suits your needs best?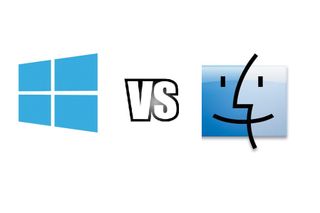 This (computer) age-old rivalry of Windows vs Mac vs Linux has gone back (desktop) generations. Many a tech enthusiast has argued the merits of one operating system against the other, claiming their chosen system is superior. This comparison often ends with the conclusion that one desktop OS will eventually kill off the other.
Nonsense.
Each has its own strengths and weaknesses, yet they all deserve to exist in this diverse desktop OS ecosystem. So this Windows vs Mac vs Linux post is going to be a little different. I will compare and contrast the technological aspects of the three operating systems, whilst also discussing channel opportunities.
Latest news
28/08/2018: Windows 10 edges towards 50% market share
Windows 10 is now approaching a 50% share of the Windows market, according to the latest statistics from StatCounter, with the older Windows 7 continuing to see a fall in its number of users.
The analytics firm's report for July 2018 revealed that Windows 10 has now solidified its position as the dominant Windows platform, increasing its market share to 47.25% from 46.75% during the previous period. By contrast, Windows 7 continued to fall, with its share shrinking to 39.06% from 39.63%.
As Windows Latest notes, the figures point to Windows 10 potentially crossing the 50% milestone by the end of 2018, should it maintain its current rate of growth. The website also adds that that recent feature updates such as the Windows 10 April 2018 Update may be behind the recent percentage hike, with the refresh possibly convincing users to make the switch.
Back in February, StatCounter announced that Windows 10 had finally overtaken Windows 7 in terms of market share for the first time - with CEO of the analytics firm Aodhan Cullen calling it a "breakthrough for Microsoft".
"Windows 10 was launched at the end of July 2015 and Microsoft will be pleased to have put its Windows 8 experience behind it," he said at the time. "However, Windows 7 retains loyalty, especially amongst business users. Microsoft will be hoping that it can replace it a lot quicker than XP, launched back in August 2001, which only fell below 5% usage worldwide in June of 2017."
24/07/2018: Windows 10 still yet to hit 700 million active devices
Windows 10 is still yet to reach the 700 million active devices milestone, Microsoft has revealed, despite the OS seemingly being close to the figure for some time.
During the Redmond firm's fourth-quarter earnings call, CEO Satya Nadella confirmed that Windows 10 was active on "nearly" 700 million devices around the world. However, former Windows chief Terry Myerson previously said the OS was close to that figure back in March as part of his farewell letter – whilst Microsoft actually announced the milestone at its Build 2018 conference before backtracking again.
The company announced 600 million active users back in November 2017 and the apparent lack of clarity over the figures since has caused confusion over how much progress Windows 10 has actually made during 2018 - with some industry observers suggesting growth has slowed down considerably.
However, Microsoft's Investor Relations told ZD Net that the upcoming Windows 7 support cut-off date (January 2020) is yet to have a significant impact on the Windows 10 figures – meaning late upgrades could finally push the OS beyond 700 million active devices.
The tech giant's Q4 earnings report did also reveal that its More Personal Computing segment grew by 17% during Q4 thanks to Windows, Surface, gaming and search – whilst Windows commercial products and cloud services increased to 23% (via Neowin).
20/04/2018: Microsoft has released its first Linux kernel for the IoT
Microsoft has developed its own Linux kernel for the first time, with the new operating system designed to power the company's new Azure Sphere product for Internet of Things (IoT) devices.
Announcing the move at the RSA 2018 conference in San Francisco, Microsoft explained that, while few MCU-powered devices are connected to the internet at present, the entire industry will include connected MCUs "within just a few years".
With that in mind, the firm's new Linux kernel makes up part of a three-pronged approach ensure these connected devices are as protected from malware and malicious attacks as possible - alongside Azure Sphere-certified microcontrollers (MCUs), as well as an Azure Sphere cloud-based security service.
"This OS is purpose-built to offer unequalled security and agility. Unlike the RTOSes common to MCUs today, our defense-in-depth IoT OS offers multiple layers of security," explained Galen Hunt, partner managing director, Microsoft Azure Sphere.
"It combines security innovations pioneered in Windows, a security monitor, and a custom Linux kernel to create a highly-secured software environment and a trustworthy platform for new IoT experiences."
The ecosystem is currently in private preview, with the tech giant working with "select device manufacturers" to build products based on Azure Sphere. The first of these are expected to hit the market in late 2018, Microsoft said, whilst developer kits will be available mid-2018.
Security
With our ever-increasing reliance on technology both at work and in the home, security is perhaps the top concern of most when deciding which operating system to opt for. Whether it's dangerous phishing emails or invasive malware, we want to make sure we're protected when going about our work. Thankfully, Windows, macOS and Linux all boast advanced security systems to ensure your data is safeguarded as much as possible.
Unexpected breaches do occur from time-to-time, however, and Windows has a slightly more chequered history of security flaws. This is largely thanks to its status as the most popular operating system in the world - making it a hot target for criminal hackers to attempt to identify and exploit any security flaws (often for financial gain).
With Windows 10, Microsoft has raised its data protection game, though, with last year's Fall Creators Update introducing effective new features such as ransomware protection and revamped folder security for protection against rogue apps.
Apple's macOS system is a different beast entirely when it comes to shielding users from attacks. The operating system has long been regarded as safer than its rivals, boasting features such as Gatekeeper (which prevents non-Apple approved apps from running without your permission), Xprotect (macOS's native anti-malware software), as well as Safari's anti-phishing protection. Apple's Sandbox feature also ensures that its approved apps do not have access to important system data or other programs.
Linux also has a solid reputation when it comes to security, thanks to its privilege restrictions that prevent malicious attacks from wreaking too much havoc on the wider system. It's open-source nature and popularity within the IT community also means the OS is frequently maintained and scanned for security issues.
Price
Being open source, Linux variants are almost always free. Similarly macOS has no price attached – but the operating system only runs on Apple hardware and cannot be acquired separately.
Microsoft initially offered Windows 10 as a free upgrade for existing users upon launch. However, with that offer now over, those that didn't upgrade or are switching from another OS can purchase Windows 10 Home for £119 - or the business-ready Pro version for £219.
Hardware
Of the three major operating systems, Windows boasts a far more extensive hardware compatibility than its rivals - thanks to a combination of broader driver support and having the largest user base.
According to statistics from Net Market Share, Windows users now account for more than 91% of the overall desktop market (including Windows 10, 8.1, 7 and older versions).
Apple tends to do things a little differently, however, with macOS only being compatible with Apple's own products. Although this can be a little restricting when choosing hardware for your system, the Cupertino firm's products do tend to offer a certain reliability and longevity that you don't always find elsewhere.
Linux, by comparison, still trails behind Windows and Mac when it comes to hardware compatibility – despite significant advancements over the years. However, Linux can be installed on the majority of Windows-compatible systems, meaning users are able to dual-boot for extra convenience and flexibility.
It'll perhaps come as no surprise, then, that Windows and Mac have become the go-to systems for the enterprise thanks to the wider range of hardware, extensive support networks, as well as their overall reliability. That's not to say Linux should be dismissed out of hand; many businesses view the OS as an interesting alternative and utilise Linux workstations for their flexibility and customisation.
Software
On the other side of the coin, you have OS software compatibility. It's an important aspect to consider because essentially you want to get the most out of the operating system you'll be using on a day-to-day basis.
Windows continues to offer the widest range of software for its systems, which is perhaps no surprise considering its market share and enterprise usage. However, the playing field is levelling out with every year and OS iteration that passes.
Apple's macOS has traditionally been more selective in terms of software compatibility, but the Cupertino giant has utilised the wealth of developer talent on offer to broaden its range of applications in recent years. The system also includes various useful built-in apps for free, including software for photo editing, video and audio production, as well as office utilities such as Pages and Numbers.
As with other comparative elements, Linux's open-source nature means it serves up a slightly different software experience compared to Windows and macOS. Many of the applications available on Windows are not available for Linux systems. Instead, users turn to the wealth of open-source software alternatives that are available on the platform, which are often free of charge.
Alternatively, Linux users can also utilise programs such as WINE or VM, which allow for the running of Windows software despite not using a Windows system.
For resellers, it's important to stock both Windows systems and Apple machines in order to take advantage of the differing user bases. Windows' widespread enterprise presence creates an opportunity for bulk software purchases – which in turn provide an additional revenue stream for the business. This also rings true with Apple machines, thanks to their premium design and suitability to graphic design and creative industries – and the fact that specialist design software can be hugely expensive.
Help/support
Modern operating systems are naturally complex and expansive - thanks to the ever-increasing capabilities of technology and hardware. With that in mind, it's important to have a reliable support structure to hand for users and, thankfully, all three operating systems have just that.
Windows, Linux and macOS all include their own built-in detailed help systems, whilst there are also a vast number of up-to-date support guides on the internet for further reference.
In terms of one-to-one support, both Windows Desktop and Linux have many experts available to help with any consumer or enterprise issues. Those that opt for Mac systems can simply take their device to an Apple store for hands-on help at the 'Genius Bar'.
If you're looking to develop advanced skills for a particular OS and have yet to settle on which one, it is important to note each's total market share. Windows, for example, is the most popular desktop system with an 88.78% share globally, according to industry statistics tracker NetMarketShare. This essentially means more business opportunities - but also greater competition.
By that same logic, macOS and Linux's smaller market shares - 8.21% and 2.32% respectively - can mean less business but also fewer Linux and Mac professionals to compete with.
If you're looking to provide enterprise support solutions for Windows, you can become a Microsoft Gold partner for the significant benefits the program brings. For example, the sheer number of systems that run on Windows will help provide numerous opportunities for your support business - and you will also have a large pool of Microsoft Certified professionals from which to hire from.
User experience
As you would expect from leading operating systems, all three boast interfaces that are intuitive and easy to use. With Windows, many will have grown accustomed to its layout and features over the years thanks to its widespread presence in schools, offices and homes. It's this familiarity and ease-of-use that helps Microsoft's OS maintain its position as market leader.
That being said, Linux also serves up a user experience that is relatively easy to get to grips with, making transitioning from Windows easy should you wish to make the change.
Apple's macOS system, on the other hand, is perhaps a more drastic adjustment for those not accustomed to the system, and offers a number of more notable differences from its rivals. Once mastered, however, the UX is ultimately a rewarding one and famously boasts superior aesthetics over Windows and Linux.
Open source
With Linux being open source software, its code can be tweaked and modified to meet specific user requirements - something which is not possible with the closed source Windows and macOS systems. While that can mean support is not as easily accessible, it's this flexibility that has helped make Linux a popular choice with the developer community and certain sections of the enterprise user base.
Stay up to date with the latest Channel industry news and analysis with our twice-weekly newsletter
Dan is a freelance writer and regular contributor to ChannelPro, covering the latest news stories across the IT, technology, and channel landscapes. Topics regularly cover cloud technologies, cyber security, software and operating system guides, and the latest mergers and acquisitions.
A journalism graduate from Leeds Beckett University, he combines a passion for the written word with a keen interest in the latest technology and its influence in an increasingly connected world.
He started writing for ChannelPro back in 2016, focusing on a mixture of news and technology guides, before becoming a regular contributor to ITPro. Elsewhere, he has previously written news and features across a range of other topics, including sport, music, and general news.