RES Software expands UK channel with Arrow ECS
Agreement to help resellers secure and accelerate delivery of solutions around Windows 7, desktop migration and virtual desktop projects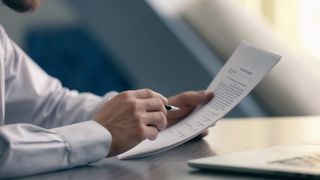 RES Software has signed an agreement with Arrow ECS (NYSE:ARW) to distribute its dynamic desktop management solutions in the UK.
The UK appointment follows an agreement signed with Arrow ECS in North America that was completed in August 2010. The new agreement will allow RES Software to build on its existing channel provider network, as well as expanding the reach for its Dynamic Desktop Studio, WorkSpace Manager, Automation Manager and Virtual Desktop Extender products.
Chris Hammans, regional director UK for RES Software says Arrow's focus on the virtualisation market made it a natural fit for its product lineup: "Our aim is to extend the market opportunity that exists around desktop management and virtualisation, and working with the team at Arrow ECS will be a strategic part of this overall programme.
RES Software transforms traditional PCs into centrally managed, secure and personalised desktops. It says that by making the individual desktop sessions more dynamic and context-aware, organisations benefit from better control over their machines while users retain the look and feel of their environment that they are used to. It also means reduced management costs around the desktop as well as greater flexibility and security for users.
Last week the firm announced a refreshed product pricing and packaging model that will extend across its entire portfolio. The model features lower prices starting at £20 per end user and more flexible, modular bundling options for RES Workspace Manager and RES Automation Manager solutions.
In response to the growing use of workspace management in hybrid desktop environments, including physical and virtual desktops and multiple endpoint devices, RES Software also has introduced named-user licensing, beginning with the release of Workspace Manager 2011. The vendor says it will continue to support concurrent licensing and will also allow organisations to combine concurrent and named-user licensing.
Stay up to date with the latest Channel industry news and analysis with our twice-weekly newsletter
Stay up to date with the latest Channel industry news and analysis with our twice-weekly newsletter
Thank you for signing up to Channel Pro. You will receive a verification email shortly.
There was a problem. Please refresh the page and try again.