Hortonworks recruits channel for European expansion
Hadoop Summit: Hortonworks talks channel expansion in line with Big Data and analytics demand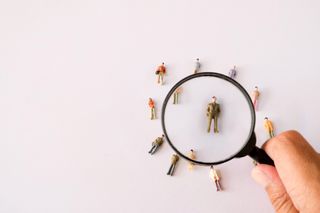 (Image credit: Shutterstock)
Hadoop distributor Hortonworks (NASDAQ:HDP) is urging system integrators and ISVs to take advantage of the technology's rapid growth in Europe.
The global Hadoop market is expected to be worth $50bn by 2020, with the continued growth in both structured and unstructured data and an increasing demand for Big Data analytics creating demand for fast and affordable data processing services, like those offered by Hadoop's open source platform.
Speaking at the Hadoop Summit last week in Brussels, Rob Bearden, Hortonworks CEO, described Hadoop as "transformational, pervasive and enterprise-ready today."
Formed in 2011 by a group of engineers from the original Hadoop team at Yahoo, Hortonworks first entered into Europe in 2013 – it now estimates 15-20 percent of customers and revenues are generated in the region. The firm added 99 new customers in Q4 2014, bringing its total to 332 worldwide.
The Hortonworks Data Platform (HDP) is an enterprise-grade data management platform, built on Hadoop, which enables a centralised architecture for running batch, interactive and real-time applications simultaneously across a shared dataset.
Hortonworks announced its 1000th partner in February, with its indirect channel comprising technology alliance partners, ISVs and system integrators. It says it is looking to bolster that number as it continues to expand in EMEA.
While it won't release the percentage of sales that go through the channel, the company says it still operates a predominantly direct sales model in Europe, although a sale may be transacted through a partner.
But according to Andy Leaver, VP international at Hortonworks: "The channel side is just going to grow as a percentage; I see that as the dominant form in 12-18 months."
It already partners with a raft of IT giants, with joint engineering relationships with the lieks of Microsoft, Teradata, SAP, Red Hat, SAS, HP, Hitachi Data Systems. Elsewhere Pivotal, IBM, GE, SAS, Teradata and VMware have joined its Open Data Platform (ODP), where the companies work to a common core platform against which big data solutions can be qualified.
"Over the last couple of years there's been this debate about whether enterprises are going to bet on Hadoop. That debate is over," says Pivotal's strategy and corporate development lead Leo Spiegel. "The vast majority of enterprises have acknowledged that Hadoop is the most cost effective way to store their data. It's now about adding value to the Hadoop ecosystem that will help accelerate the market."
John Kreisa, currently VP of relationships at Hortonworks – but soon to move from the US to London to run marketing for Hortonworks internationally – says ISVs and SIs should jump on the Big Data opportunity.
"Hadoop has become the de-facto big data platform so integrating with it and having the skills around it represents a big opportunity," he tells Channel Pro, pointing out that partners can make $5 in professional service revenue for every $1 of software sold.
"Hadoop is still a new technology so there's still a tremendous opportunity around implementing it; it's getting easier to use but the skills are still in high-demand."
As an open source platform, Hortonworks is adamant is doesn't sell product, but its business comes from the support and engineering services that go around an enterprise distribution of Hadoop.
The firm has three lines of business: support subscriptions, professional services and training.
"Most organisations will double their usage of Hadoop every four to six months, which means they'll use more services and need more hardware to put Hadoop onto," says Kreisa, who adds that partners like HP and Dell also get pull through on commodity hardware.
Through the conference Hortonworks was keen to pitch Hadoop as complementary to a partner's traditional approaches. Explains Kreisa: "Hadoop is a complementary to existing IT infrastructure; it doesn't replace anything. So whether you're data warehousing, analytics, ETL – Hadoop can enhance it for deeper analytics, you can get more insight into your customers, you can offload low value workloads from your data warehouse into Hadoop, it just complements all the things that are out there."
UPDATED: Hortonworks has introduced a tiered channel programme for its System Integrator partners.
Stay up to date with the latest Channel industry news and analysis with our twice-weekly newsletter
Stay up to date with the latest Channel industry news and analysis with our twice-weekly newsletter
Thank you for signing up to Channel Pro. You will receive a verification email shortly.
There was a problem. Please refresh the page and try again.