Kofax aims BPM at Microsoft channel and cloud
Singularity deal opens door to higher value deals, claims Christian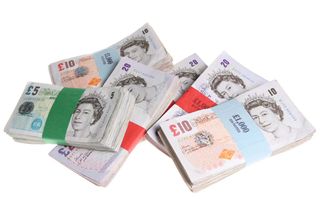 Document management specialist Kofax has outlined its strategy following the integration of Singularity, a Business Process Management specialist, it acquired last December.
Last week, Kofax invited 270 partners to its Partner Connect event in Vienna to showcase its new integrated products, BPM capabilities and preview its move into the Microsoft Azure cloud.
According to Martyn Christian, CMO of Kofax, the purchase of UK BPM specialist Singularity was "good news for the channel… offering twice as much of the market to go after." The CMO confirmed that the first phase of integration is complete and the product is now available to the channel.
With development over 15 years, Christian believes the Singularity technology is excellent and even though prior to acquisition the vendor managed to win several marque accounts including Axa, Zurich Insurance and several government departments, the business was unable to scale due to limited resources. Christian believes Kofax can address this weakness with its extended partner community which includes heavy hitters such as Logica, Accenture and Capgemni.
Although the firm has 76 partners in the UK, Christian confirms it will be actively recruiting additional channel to support its new BPM capability. The vendor will also shed a "single digit" number of partners that have conducted no business over the last year.
As a new entrant into the competitive BPM market against rivals including IBM, Oracle, AgilePoint and Software AG, Christian believes that its close alignment to Microsoft will allow it to carve out a segment of the market.
Kofax aims to recruit Microsoft Dynamics and Sharepoint partners and points to the .NET support inherent in the Singularity platform as a key selling point. In addition, Kofax is getting ready to put its platform onto the Microsoft Azure Cloud as a testament to its relationship with Microsoft, a vendor which lacks a BPM element.
In his view, Kofax will move into BPM from a different direction by engaging with customers who have already deployed document capture technologies but not yet addressed wider process issues. Christian admits that a few of its partners already "got there first" and are selling competive products but he belives the tighter integration on offer will prompt a switch.
To further facilitate its channel potential, Kofax has already run a series of training sessions at last week's event as well as unveiling a number of templates to help partners understand the potential of BPM. The first two areas are Customer Onboarding, aimed at financial services sector and Benefit and Entitlement, aimed at governments looking to trim costs.
Christian confirms that another 20 or so templates are under construction and the firm already has its first round of supporting collateral and training programs in place to help partners adapt. However, Christian admits that maybe only half of its channel is ready or even willing to sell BPM which is more of a consultative sale but he believes the higher value deals makes the offering extremely tempting.
IT Pro comment
Going into a market where the biggest rival is IBM is a daunting prospect. However, on paper at least, Kofax's strategy is viable. Also its channel already has expertise in one of the core elements of the process management chain – the document capture and workflow. The large installed base, much of which has never dabbled in BPM, is the low hanging fruit and any successful document management project with a Kofax badge will at least allow it to get a foot in the door.
The alignment with Microsoft is sensible and provides a comfort factor for both channel and customer. In the longer term, Christian describes a vision where Kofax slots into a world where more enterprise applications and process management lives in the cloud. The firm has also moved more of its business towards the channel (58 percent) and having a wider product portfolio and an enlarged channel could well accelerate that progress.
Stay up to date with the latest Channel industry news and analysis with our twice-weekly newsletter
Stay up to date with the latest Channel industry news and analysis with our twice-weekly newsletter
Thank you for signing up to Channel Pro. You will receive a verification email shortly.
There was a problem. Please refresh the page and try again.