Kiwi ERP specialist Greentree spreads roots in UK
Software vendor looks to take on rivals in midmarket; talks channel recruitment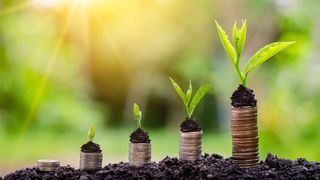 (Image credit: Shutterstock)
New Zealand ERP software vendor Greentree has revealed plans to take on both legacy and cloud rivals as it looks to establish itself in the UK channel.
Greentree, which was founded in 1984 in Auckland, followed several global customers to the UK, claiming to initially arrive "by osmosis". Now it is turning its attention to building its sales channel, to date recruiting eleven UK partners, including recent additions Endeavour World and AMA Business Systems.
"Having identified that the UK market had enormous potential for Greentree, we have seen extremely strong business expansion in the last couple of years with 60 percent growth recorded last year," explains the firm's UK MD, Harry Mowat.
Mowat claims that the vendor's flagship ERP product, Greentree4, is winning business in the midmarket against US and British rivals.
"There are a huge volume of competitors in our space from aging legacy providers to brand new cloud-based entrants. In any given deal Greentree has typically been preferred over one or more of Sage's midmarket products, Microsoft Dynamics products, SAP Business One, NetSuite and/or Access."
He adds: "Our strong automating and reporting capabilities offer something beyond simple and standard ERP. We call this 'operational intelligence'; connecting the dots across the fabric of an entire business offering insights and analysis in real-time, while enabling better decision making and saving resources spent on repetitive tasks."
There are "thousands of organisations struggling with critical financial applications that are not fit for purpose," comments Chris Miller, MD of Endeavour World.
"Many of these are businesses that find themselves too big for Sage 50, and too small for tier 1 products from SAP and Oracle. In the competitive business market we're all in, we can't be held up by our business systems."
With a hundred percent of its business going through the channel, partner selection is crucial, says Mowat.
"We've got 20 years' experience working with partners which has stood us in good stead when establishing the UK operation," he tells Channel Pro. "We talk about our partners as 'rare gems' – they're hard to find, and you tend to hang on to them for life, as they gain value over time."
Mowat says partners must "aim for collaboration over competition, value integrity over a win at any cost [and] ultimately listen to customers' needs so that they can find the solution that best suits.
"You're not just a ticket number in a queue and Greentree certainly isn't just another faceless vendor," maintains Mowat.
Stay up to date with the latest Channel industry news and analysis with our twice-weekly newsletter
Stay up to date with the latest Channel industry news and analysis with our twice-weekly newsletter
Thank you for signing up to Channel Pro. You will receive a verification email shortly.
There was a problem. Please refresh the page and try again.