Intact aims to recruit Sage channel
Smaller, more focused channel offered rapid development platform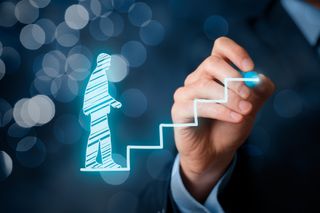 Enterprise software vendor Intact is aiming to recruit mid market partners from rivals Sage and Microsoft with a rapid development platform combined with a smaller and better supported channel.
The firm has grown to more than 2000 customer working primarily with just two partners, Bluerock and Ramtac. "We have a great relationship with both [partners]," explains Paul Dobbs, channel manager for Intact Software (pictured), "but our model wasn't scalable. We were doing a great job for our partners and customers but our only option was to create a massive development team...so we went back to the drawing board and created IQ."
The firm has spent the last six years redeveloping its integrated Financials, CRM and BI solution to use a "drag and drop" style rapid development interface. Dobbs claims that customisation projects that normally take several days in Sage or Microsoft Navision, Intact can do in hours.
The new channel manager who joined firm after a long stint at rival Sage believes that the mid sized partners are underserved: "The big vendors have been focusing on the bigger partners," he explains. "There has also been a lot of consolidation; if you look at Sage, k3, TSG...We are focusing on the mid tier partners – the top tier sage and Microsoft partners already get a lot of attention and a lot of leads."
Intact is aiming to recruit around 10 partners and Dobbs says he does not want to attract hundreds. "The partners we have signed up are in the Sage 100 or Sage 200 [business]; they often have to put in Sage 1000 because it's so flexible." Instead Dobbs believes that complex businesses are the best fit for the software: "We are about complexity at the moment, this is why partners are taking us on...they love the fact that they can customise it really cheaply."
Dobbs estimates that a typical Intact solution is up to 30 percent less than the equivalent Sage with a much lower cost of development.
The channel manager also points out that rivals like Sage are also taking more business direct which is starting to make channel partners nervous. Intact has already signed up "a long standing Sage partner" and has committed that it will do no direct touch business in the UK moving forward. Internally, the firm has recruited several marketing processionals and is ramping up lead generation campaigns over the next few months.
Stay up to date with the latest Channel industry news and analysis with our twice-weekly newsletter
Stay up to date with the latest Channel industry news and analysis with our twice-weekly newsletter
Thank you for signing up to Channel Pro. You will receive a verification email shortly.
There was a problem. Please refresh the page and try again.