The end of Windows XP support: What does it mean?
Today marks 400 days until the end of support for Windows XP. Camwood CEO Adrian Foxall looks at what it means for customers and resellers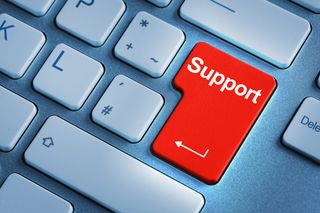 Camwood kicked off its official countdown to the end of support for XP at the end of last year spurring a media storm about the well-qualified and well-recognised risks for enterprises.
ZDnet suggested the effect on enterprises running XP included everything from security breaches to legal action.
In her official blog, senior director of product marketing for Windows Commercial at Microsoft, Stella Chernyak said: "XP and Office 2003 were great software releases for their time, but the technology environment has shifted. Technology continues to evolve and so do people's needs and expectations."
After April 2014 computers running XP will no longer receive software updates from Windows Update and other critical patches. These include security updates protecting enterprises from harmful viruses, spyware, and other malicious software that floats free on the net, and which could potentially compromise valuable and confidential business information.
As well as security breaches there are other risks for enterprises including legal action against customers knowing their data has been stored on an unsupported operating system.
Mobility is also key in 2013 and 2014; companies remaining on XP will find themselves unable to serve their users with the latest mobile technology, potentially putting them at a disadvantage in the market place.
Efficiency enhancement may also be leveraged from new software, most of which are not designed for XP, but rather the Aero-based graphics of Windows 7, and now 8. Such software may work on XP now, but it is only a matter of time until support is End-of-Life.
In September, Microsoft reassured journalists the end of XP support was nothing to worry about; it said more than 50 percent of enterprise PCs were already running the newer Windows 7, and they reassured us that more were starting to follow.
It's a difficult thing to gauge, however. Another of our partners, Browsium, carried out its own research, and found the figure was closer to 20 percent. Browsium estimated 80 percent of companies with 10,000 PCs or more were still running Windows XP, which is a worrying figure.
But we should remember, it's not as though any of this has come as a surprise. Microsoft has provided support for 13 years, but now acknowledges that this version of Windows has run its course. Personally I'd agree.
The challenge companies in the channel have is convincing enterprise CIOs to take the plunge and start the dreaded migration process.
So what's in it for the customer?
The main motive for migrating from XP should be the risk of a security breach. Any enterprises using the operating system after support expires will be susceptible to cyber attacks.
There are other benefits such as improved user account control; 64-bit computing and a wider range of applications should all be reasons why users should start migrating now.
From a reseller's perspective the opportunities the end of XP offers should be clear. Windows 7 is going to become an increasingly key product in 2013. As more and more companies start looking to migration it is likely they will want to remain on a Windows-based OS.
Alongside this, newer hardware may be needed to support a Windows 7 infrastructure. With improvements to performance and security, Windows 7 can demand more processing power which older computers may not be able to handle.
Resellers should also take advantage of additional services, including application migration, streamlining and optimising apps to work on newer operating systems.
Don't let anyone tell you it's going to be easy though; migrating enterprises with more than 20,000 machines can be a tough job, but if they don't start now then could be too late.
Stay up to date with the latest Channel industry news and analysis with our twice-weekly newsletter
ITPro is a global business technology website providing the latest news, analysis, and business insight for IT decision-makers. Whether it's cyber security, cloud computing, IT infrastructure, or business strategy, we aim to equip leaders with the data they need to make informed IT investments.
For regular updates delivered to your inbox and social feeds, be sure to sign up to our daily newsletter and follow on us LinkedIn and Twitter.