Trustmarque to Trinity: You complete me
Trustmarque CEO Scott Haddow sheds light on firm's merger with Trinity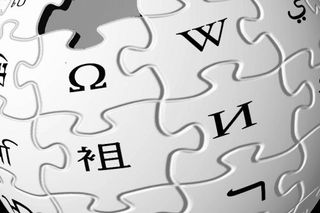 Trustmarque CEO Scott Haddow has revealed details behind the firm's recently-announced merger with Trinity, claiming the deal "completes the value chain for customers."
Haddow adds the new combined organisation – which has a projected £170m turnover and 600 staff – will fill a gap in the market between the channel giants and smaller resellers.
"There's a long way down from some of the large global VARs and SIs and large consulting firms that deal with large enterprise-led global customers, to the traditional VARs, of which some haven't even made the shift to services," Haddow tells Channel Pro.
"Most organisations can't afford the time or cost to engage with large consulting firms, yet traditional VARs don't have the expertise to meet their needs. Offering pragmatic advice, technology and services we aim to deliver immediate value by making IT simple."
With Trinity folded into Trustmarque, the new company combines Trustmarque's software licensing and services expertise with Trinity's cloud and managed services capabilities.
Both Haddow and sales and market chief Angelo Di Ventura stress there is no crossover, either in their expertise or the firms' customer base.
"Trustmarque is strong in the public sector – particularly government and healthcare, and Trinity has had great success in the private sector, particularly in finance, insurance and professional services organisations," says Di Ventura. "It's good news for both sides of customers," he adds.
Haddow, who will lead the new expanded organisation, also says the new organisation will stick to its comfort zone when it comes to winning new business.
"We always love winning net new customers, and there's a plan in the business to do that. However we're not trying to venture into markets we're not comfortable in," he says. "So we don't envisage trying to crack the North American market, for example, or big pharma, or any net new markets we're not already well-known in."
No office closures
Haddow says the firms have been working on a detailed plan since late September 2013, working "on every aspect" of integration.
"We tested the market with key customers before we went public," explains Haddow. "We've been incredibly well received."
The CEO revealed there were no plans to close any company's offices, and that Trustmarque no longer views its York base as headquarters. "It's not like we trying to migrate people to York. The spread of staff of customers is UK-wide. Every office in its own merits to stay as it is," he says.
The exec admits there have been some job losses among some support functions such as finance and HR. "Going forward, again there will be some natural attrition... [But] there's no deliberate cost or headcount reduction initiatives taking place at all," he says.
He adds that combining the two companies has enabled them both to fill existing job vacancies that existed.
Stay up to date with the latest Channel industry news and analysis with our twice-weekly newsletter
Stay up to date with the latest Channel industry news and analysis with our twice-weekly newsletter
Thank you for signing up to Channel Pro. You will receive a verification email shortly.
There was a problem. Please refresh the page and try again.