Trustmarque eyes move from LAR to VAR
Large Account Reseller (LAR) Trustmarque has said its change to a services-led business model demonstrates a shift towards becoming a Value-Added Reseller (VAR).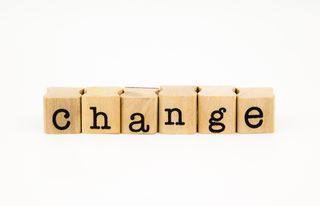 Software Large Account Reseller (LAR) Trustmarque has unveiled a new services business.
Trustmarque Enterprise Solutions Group (TESG) will provide services to customers in Software Licensing Services, Information Security, Infrastructure Optimisation, Infrastructure Solutions and Business Intelligence.
The move, says Angelo Di Ventura, sales and marketing director for Trustmarque, forms part of the firm's evolution, as it becomes more like a Value-Added Reseller (VAR ) than a LAR. He told IT Pro: "The goal of the traditional LAR doesn't have a long term future: In other words, the old methodology of selling software licensing and renewals. We can only exist moving forwards – this is everyone – if we… have the expertise in-house to make the customer understand what benefits that technology brings, and help to deploy [it] in traditional sense of VAR.
"Investing in the service piece will be a huge focus for us going forward, and getting services and sales engine working together," he adds.
Rather than acting as a consultancy and reseller, Trustmarque says it is now able to deploy and implement solutions and offer the necessary technical support, including maintenance and installation. Says David Papworth, head of TESG: "We are already providing our customers with the software and the consultancy, so it makes sense that we should also help with the implementation process - providing more continuity and a one-stop-shop for organisations looking to instigate organisational change."
The firm has also outlined increased investment in its Scottish business. Says Di Ventura: "We have set up the Scottish business in line with our strategy of expanding our geographical footprint, across the UK initially. We needed to be closer to clients and partners."
Di Ventura also told IT Pro that the firm is also targeting the midmarket, an area it hasn't historically focused on. "Traditionally our enterprise business is a set of large customers, upwards of 5000 seats. We want to expand into the next set of customers down; there's certainly a gap for taking our services to that market," he adds.
Stay up to date with the latest Channel industry news and analysis with our twice-weekly newsletter
Christine has been a tech journalist for over 20 years, 10 of which she spent exclusively covering the IT Channel. From 2006-2009 she worked as the editor of Channel Business, before moving on to ChannelPro where she was editor and, latterly, senior editor.
Since 2016, she has been a freelance writer, editor, and copywriter and continues to cover the channel in addition to broader IT themes. Additionally, she provides media training explaining what the channel is and why it's important to businesses.
Stay up to date with the latest Channel industry news and analysis with our twice-weekly newsletter
Thank you for signing up to Channel Pro. You will receive a verification email shortly.
There was a problem. Please refresh the page and try again.