Using tech to get paid on time
Tom Brewster looks at how one British firm is innovating when it comes to payments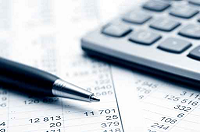 As a freelancer, much of my time is spent hunting down payments. This usually involves looking through spreadsheets to determine who hasn't sent the funds promised. Businesses across the world have the same problem, although they are almost certainly using bespoke accounting software that makes the process a little more onerous.
Yet the process need not be much of a bother at all. For a young British business called Satago is building a platform that lets you funnel all your payments data into its platform. It will then figure out who owes you what and will either send them an email, or even call or physically mail them for you. It's akin to sending the boys round, but in a much more polite, professional manner.
CEO Steven Renwick tells me big things are planned for Satago, which only launched in October last year. The most exciting addition will come when the company has more customers feeding it data, as it will be able to create crowd-sourced reports on businesses. Those that pay on time and well will get a high rating, those that don't will get a low rating and will likely lose suppliers.
Yet right now, they only have hundreds of customers (Renwick won't say exactly how many). Indeed, the business only "has one foot still in the starting block".
One issue may be compatibility. For anyone using Excel for their payments, such as yours truly, they won't be able to take advantage of the Satago service. The service works with a number of cloud-based solutions: FreeAgent, SageOne. KashFlow and Xero. It also works with most desktop-based accounting products.
There are some charges to bear in mind too, with the calling and direct mail services costing "credits". Those credits can be bought for 1 or can be accrued through rewards, by promoting Satago in some way.
It's also worth asking whether Satago is worth the effort, as businesses can do all the invoice chasing themselves. Yet, having spoken to a number of business owners in recent months, they all have the same issue: they're waiting on tens of thousands, maybe more, in late payments, some of which stretch back over a year.
A daily dose of IT news, reviews, features and insights, straight to your inbox!
A daily dose of IT news, reviews, features and insights, straight to your inbox!
Thank you for signing up to ITPro. You will receive a verification email shortly.
There was a problem. Please refresh the page and try again.