How Lush aligned its disjointed customer support operations
When boutique beauty brand Lush sought to merge its separate US and global customer care operations, it turned to Zendesk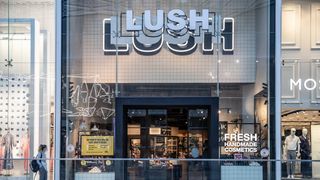 (Image credit: Getty Images)
Lush Cosmetics, known for its handmade, organic bath bombs, soaps, and other beauty and skincare products, has a strong global presence, with an annual revenue of more than $1 billion at its peak.
Behind the scenes, however, the brand has faced a challenge: its customer care operation in North America was completely isolated from other regions across the world. In the UK, Lush used Zendesk to support customer service interactions across Europe, Asia, and Australia. Meanwhile, North America had its own Zendesk instance and website.
READ MORE
Why is digital transformation important for business growth?
"Our challenge was to bring us together in such a way that the customers have a seamless conversation no matter where they come in contact with us in the world," says Naomi Rankin, Lush's global customer care manager.
"This is the main goal," adds Carla Borges, operations assistant manager at Lush, North America. "That our service around the world is available for our customers live whenever they need us."
The organization wanted to unify all regions under a single Zendesk instance and dot-com website to enable 24/7 customer support globally and create a seamless customer experience. Sounds simple enough? In reality, this required migrating data, rebuilding channels, and ensuring a smooth transition for customers and agents worldwide.
Unifying everything under one umbrella
Lush conducted thorough research before selecting Zendesk as its customer service and sales enablement platform. "We did due diligence and considered other providers, but many didn't offer the bespoke reporting capabilities that are so important to our founders and leadership team," Rankin explains.
The implementation process, meanwhile spanned approximately two months and involved consolidating tools, migrating data, and rebuilding channels.
In conversation with
Rankin has been part of Lush since 2015, joining as customer care deputy manager before being promoted several months later.
First, the teams unified their ticket fields and processes. "We traveled to the UK and sat together," Borges recalls. "We were like, 'let's take a look at what we are and what we have, and let's create one global form' [to gather specific information from customers]."
Next came configuring the workflows and automations through custom triggers. According to Borges, "triggers are basically to build conditions and actions". If a particular condition is met, you action something specific the business needs.
Migrating data from the North American instance was also crucial. As Borges notes: "We didn't want to lose that information. Because that's like the core customer care, right? Like we have such a valuable piece of information to share with the business."
RELATED RESOURCE
Read how to combine AI - at the right points - with human interaction for remarkable customer service.
Finally, the organization rebuilt its North American channels from scratch to ensure continuity. Rankin's team handled much of the configuration themselves, given their expertise. The business already used phone, SMS, email, and live chat in Zendesk, so they had to rebuild the channels in the new instance.
Ultimately, the collaborative effort between Lush's internal Zendesk specialists and the vendor's implementation staff resulted in a consolidated system ready for seamless omnichannel support.
Reaping the benefits of consolidation
Implementing a unified platform, Rankin explains, delivered significant benefits, including 24/7 customer support. "For the first time, our frontline team, who look after all customer support is unified; there's 24-hour English language access for customers, which we're hoping to expand to other languages."
The consolidated system also allowed smoother communication between regions, with Borges citing an example of a North American customer reaching out to the UK team. "They'd have all the conversations in the ticket," she says. "However, the UK team was unable to reassign that ticket to our team, and we had full visibility of all the details. Essentially, they would contact us, sending screenshots of the conversation and saying, 'Hey, this customer reached out, and we need to explain everything that happened,' instead of simply reassigning the ticket to our brand because we weren't in the same instance."
In Conversation with
Borges has worked with Lush since 2020, first as workforce manager analyst in customer care, and then in her current role since November 2022.
With all data unified, Lush can more quickly pinpoint issues and improve products globally. As Borges explains: "If a bath bomb is causing stains in bathtubs here in North America, we can investigate whether this same product affects our customers worldwide. Alternatively, it might be a local production quality issue, or perhaps the product's specifications need adjustment. Having access to this data is crucial for making informed business decisions."
According to Rankin, the initiative delivered a staggering 369% return on investment. "We went from the very beginning in 2014, when the teams were just using Gmail and answering paper letters, to how we're using it now – in a single instance with all of our agents unified on one contract."
The company has also seen an increase of 17% in support agent productivity. Lush successfully sidestepped the need for extra personnel to handle customer inquiries, resulting in an annual average cost reduction of £215,700. Improvements to productivity have allowed Lush to achieve an average annual cost savings of £136,100 by avoiding the need to hire additional managers.
Tips for a successful digital transformation
Lush's experience highlights several important lessons for technology initiatives, the first being effective communication.
"Make sure you know who your really good team members are and use them, because actually you're all really invested in it now as well," Rankin says. By involving team members across regions, Lush benefited from diverse expertise.
Second, lean on internal expertise where possible. "Have strong people as leads who knew Zendesk and could involve everybody, keeping communication flowing and working together," says Borges, adding this expedited the implementation.
Finally, understand your goals upfront. "Have that purpose," Rankin adds. "For us, our purpose was a unified global team and 24-hour chat. Whenever we got there, that was where we needed to end up and so we let that kind of guide our decision."
Defining the desired outcomes and use cases makes selecting and implementing the right system easier. By tapping cross-functional teams, empowering specialists, and aligning on goals early, Lush drove an effective consolidation.
Get the ITPro. daily newsletter
Receive our latest news, industry updates, featured resources and more. Sign up today to receive our FREE report on AI cyber crime & security - newly updated for 2023.
Rene Millman is a freelance writer and broadcaster who covers cybersecurity, AI, IoT, and the cloud. He also works as a contributing analyst at GigaOm and has previously worked as an analyst for Gartner covering the infrastructure market. He has made numerous television appearances to give his views and expertise on technology trends and companies that affect and shape our lives. You can follow Rene Millman on Twitter.