BT's new platform promises to slash AI development time from months to days
AI models have previously taken the company six months to deploy safely but this will now be reduced to just six days thanks to a new machine learning-driven internal platform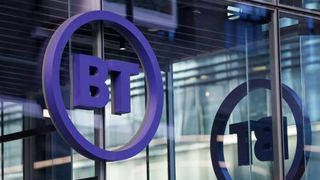 (Image credit: Getty Images)
BT Group has confirmed a new machine learning (ML) platform has been deployed within the business that promises to shorten the development of artificial intelligence (AI) products from six months to six days.
The new platform is called AI Accelerator and is responsible for continually monitoring the health and performance of the AI models built by BT's digital team.
AI Accelerator will specifically hasten both the administrative and technical process involved in ensuring an AI product or use case is fit for deployment, BT said.
The introduction of standardised tools and data handling make up a number of the platform's key capabilities that will accelerate the deployment of safer AI models across the business.
Months, it said, will also be freed for the company's data scientists and analysts thanks to streamlined software updates and monitoring.
From a performance perspective, the new platform will indicate any 'drifts' from baseline norms while the model is analysing data. This could involve showing alerts when analysis performance is becoming weaker or less accurate, for example.
There will also be parameters baked into the tool's monitoring functionality that are designed to check if the AI models are in keeping with the company's responsible technology principles.
AI is often scrutinised for the biases it can hold and the unethical ways in which it's deployed but BT is aiming to make its models as cyber-secure and ethical as possible, with data privacy also a key priority.
RELATED RESOURCE
Organisations accelerating their digital workplace achieve improvements
See the biggest return on device investments
The AI models developed by BT's digital team underpin all the AI-driven technology that's implemented across its products, pulling in data from a 29-petabyte estate BT calls its 'digital brain'.
Potential use cases for the models soon to be developed in rapid time include products to help personalise services that BT already provides to customers.
Another is the development of propensity to churn models, it said. These models are designed to offer estimations on the likelihood that any given customer will abandon a company's service within a given time frame.
"A core driving principle for BT Group is to find a way to safely accelerate the time to value, pound per petabyte, of data," said Adrian Joseph, managing director of data and AI at BT Group.
"AI Accelerator gives us a path to more rapid value with clear oversight of AI use case parameters and performance." Digital's goal is to underpin over £500m of internal value from data and AI in aggregate, through improved customer experience and enhanced efficiency within each of the Group's business units, over the next five years, and help power the transformation required to support BT Group's long-term success."
The new platform was built by BT's digital team together with Datatonic, a London-based data and AI consultancy that's also a Google Cloud partner.
BT and Google Cloud already enjoy a close relationship. Earlier this year, BT selected the cloud giant as its main partner driving to drive a company-wide digital transformation project.
"Thanks to the work the team has done accelerating our migration into Google Cloud, we have a healthy testbed for AI Accelerator and are seeing it catalyse AI acceleration across the Group," said Dr Zoe Webster, artificial intelligence director at BT Group's data and AI team.
"As we progress, we'll be able to track the health and the performance of our AI use cases in real-time, ensuring consistent, safe, ethical delivery of value from our phenomenal data resources."
Stay up to date with the latest news and analysis from the world of cloud computing with our twice-weekly newsletter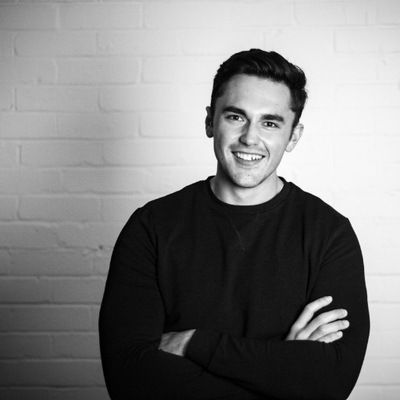 Connor Jones has been at the forefront of global cyber security news coverage for the past few years, breaking developments on major stories such as LockBit's ransomware attack on Royal Mail International, and many others. He has also made sporadic appearances on the ITPro Podcast discussing topics from home desk setups all the way to hacking systems using prosthetic limbs. He has a master's degree in Magazine Journalism from the University of Sheffield, and has previously written for the likes of Red Bull Esports and UNILAD tech during his career that started in 2015.