Inside Mozilla's mission to champion 'trustworthy' AI development
Amid a rapid acceleration in generative AI, Mozilla has launched a new startup to champion trust, transparency, and responsibility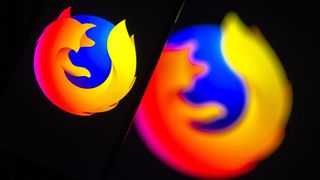 (Image credit: Getty Images)
Mozilla AI, a new startup launched by the non-profit behind Firefox, aims to champion 'trustworthy' development of artificial intelligence (AI) amid the rapid acceleration of the generative AI space.
Mark Surman, executive president at Mozilla, told ITPro that the new company, launched last week off the back of a $30 million investment, hopes to provide a vital counterweight to the growing dominance of major tech players such as Microsoft and Google.
The move builds on a long-term focus on AI development at Mozilla and comes during what Surman described as a major inflection point for AI, akin to the early days of web development.
"Mozilla originally formed with the idea that we needed not only commercial interests, but public interest to help shape where the web would go. Mozilla has always focused on the idea that the internet should be something that's open and accessible to everyone, and that it's inclusive and not just controlled by a few big players," he told IT Pro.
"The motivation behind Mozilla AI, and many of the things we are doing right now in this space, are the same."
Surman said the new startup plans to build an open-source AI stack that places trust, transparency, and responsibility at its core. It aims to enable developers to create products that offer tangible business benefits while mitigating inherent risks created by AI and automated systems.
This will include the development of tools that make generative AI "safer and more transparent" as well as "people-centric recommendation systems that don't misinform or undermine" user wellbeing.
In addition, this trustworthy AI focus will run in parallel with the creation of an open-source community which aims to bring together developers, academics, AI researchers, and product managers across the tech industry to help shape the future of AI development.
This collaborative approach, Surman said, will help build a culture of accountability in AI development globally and address key concerns around the future of AI and its impact on both business and society.
ChatGPT safety concerns
The rapid acceleration of the generative AI space in recent months has been marked by excitement and apprehension in equal measure, Surman said.
Since its launch in November last year, ChatGPT has been hailed as a transformative technology with wide-reaching applications for businesses.
However, concerns have been raised over the potential misuse and societal impact of the technology, not least of all by OpenAI CEO Sam Altman, who recently warned that generative AI tech could pose a serious risk to jobs across a variety of industries.
A study from Goldman Sachs this week warned that generative AI could replace up to 300 million jobs in the US and Europe in the coming years as organisations seek to automate tasks and cut staff numbers.
"Open AI is being honest that there are risks of negative impacts with generative AI," Surman said. "But of course, they are also the ones who are in 'move fast and break things' mode and rushing stuff out along with their partners at Microsoft."
"It's good that they're calling that out. But this raises a question about whether the people creating the risks are doing enough to help people mitigate them, and whether they even can. I think that's where we're a potentially valuable addition to the ecosystem. We're an independent party whose goal is to help people manage the risks, so I think there's a real gap in the market as things accelerate."
Mozilla AI: Embracing core values
Surman emphasised that the work undertaken at Mozilla AI will reflect the traditional values held at the organisation.
Having just celebrated its 25th anniversary, Mozilla has historically positioned itself as a voice for responsible web development and privacy, and a key counterbalance to the dominance of major industry players.
"When Mozilla came onto the scene, Microsoft really owned the whole web market, or had taken over the whole web market with Explorer. They had a 98% market share. And Firefox was about opening that up and giving individuals and developers choices and promoting the idea that the web could be something that belongs to everybody," he said.
"A couple of years ago, we saw the same thing happening with AI. Many of the same issues have been clearly emerging, which is a few big players trying to lock down the marketplace in their interest.
RELATED RESOURCE
The 3D skills report
Add 3D skills to your creative toolkits and play a sizeable role in the digital future
"Just like the web, AI is going to shape how things work out in the next decade or two and shape what we build and how we build it."
Moving forward, Surman said Mozilla AI plans to build generative AI products based on ethical principles outlined in the Mozilla Manifesto.
This, he revealed, could include embedding generative AI within products such as Firefox, its privacy-focused web browser used by more than 153 million people worldwide.
However, Surman noted that any work on this front will be pursued with a measured approach.
We're looking at what these things mean in products like Firefox, but with due consideration to what our users want and need and how we can do this with users in mind," he said. "That means taking a really considered approach."
"The big tech players are rushing into things like generative AI and rolling products out to billions of people in move fast and break things mode, but that is not our style."
A daily dose of IT news, reviews, features and insights, straight to your inbox!
Ross Kelly is a staff writer at ITPro, ChannelPro, and CloudPro, with a keen interest in cyber security, business leadership and emerging technologies.
He graduated from Edinburgh Napier University in 2016 with a BA (Hons) in Journalism, and joined ITPro in 2022 after four years working in technology conference research.
In his spare time, Ross enjoys cycling, walking and is an avid reader of history and non-fiction.
You can contact Ross at ross.kelly@futurenet.com or on Twitter and LinkedIn.
A daily dose of IT news, reviews, features and insights, straight to your inbox!
Thank you for signing up to ITPro. You will receive a verification email shortly.
There was a problem. Please refresh the page and try again.