OpenAI chaos: What next for Sam Altman and the beleaguered tech darling?
A weekend of role changes has many asking where OpenAI could be headed next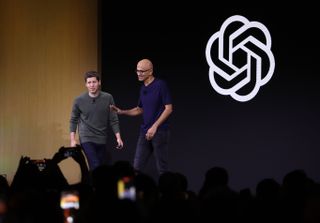 (Image credit: Getty Images)
It's been a tumultuous weekend for OpenAI, one of the world's leading AI firms, after CEO and co-founder Sam Altman was fired by the nonprofit's board without explanation.
On 17 November, OpenAI released a blog post in which it stated that Sam Altman would be departing as the firm's CEO and as a board member with immediate effect. It stated that Mira Murati, CTO at OpenAI, would assume the executive role with immediate effect on an interim basis.
"Mr. Altman's departure follows a deliberative review process by the board, which concluded that he was not consistently candid in his communications with the board, hindering its ability to exercise its responsibilities," the post read.
"The board no longer has confidence in his ability to continue leading OpenAI."
As CEO, Altman has become the face of generative AI for many in the sector and has led public conversation on AI hallucinations and sparred with the EU over AI regulations. His abrupt departure sparked wild speculation across social media in the immediate aftermath, with OpenAI giving no clear explanation as to why he was sacked.
The post also announced that OpenAI president Greg Brockman would step down as chairman of the board but retain his role at the firm. The next day, Brockman made a post on X in which he announced that he had quit following the news of Altman being forced out.
Brockman subsequently claimed that Altman had been asked to join a call at midday on Friday in which he was fired and that he had joined a separate call shortly afterward where he was told he would be removed from the board.
Some reports stated that Altman could immediately return to his role through negotiations with the board, and on Sunday he posted an image of himself inside OpenAI offices on X. But by Monday morning it was announced that Emmett Shear, formerly CEO of streaming platform Twitch, would become OpenAI's new interim CEO.
It is not clear whether this was the result of negotiations to return Altman to his role fell through, or whether that option was never on the table.
But the blink-and-you-'ll-miss-it tenure of Murati as interim CEO hints at a disorder at the highest levels of the firm that will continue to cause resignations and difficulties in the coming days and weeks.
OpenAI is now charting murky waters
Above all else, OpenAI has been left in a compromising position. In the time between the first announcement employees at the firm have signaled their displeasure with the way Altman's forced resignation was handled and an exodus like that suffered by X (formerly Twitter) post-Musk takeover is not out of the question.
Shear has spent his first hours in the role attempting to reassure workers and onlookers that the firm has a path back to transparent decision-making.
RELATED RESOURCE
Read how leading companies are using data as an asset and using intelligent automation as a means to growth and operational advantage.
The CEO stated that "it's clear that the process and communications around Sam's removal has [sic] been handled very badly, which has seriously damaged our trust".
He also claims that Altman was removed for a "completely different reason" to a disagreement over model safety, as some reports had claimed.
Shear laid out a plan for the next 30 days, including hiring an independent investigator to produce a report on Altman's exit, transparent dialog with employees, and reform of the leadership and management team including potential changes to the governance structure.
Shortly after the announcement of Shear, Satya Nadella announced Altman has now joined Microsoft along with Brockman to lead a new "advanced AI research team". The news was announced by Satya Nadella, CEO at Microsoft, in a post on X in which he implied that other former OpenAI employees would also be joining the new team.
Brockman confirmed that alongside himself and Altman, the team would be led by former OpenAI director of research Jakub Pachocki, former OpenAI head of preparedness Aleksander Madry, and former OpenAI research scientist Szymon Sidor.
How was it possible for the board to fire Sam Altman?
The move was possible because of OpenAI's distributed structure as a company. Founded as a nonprofit organization (OpenAI Inc), the profit arm of OpenAI (OpenAI Global LLC) was later added as a subsidiary with the intention of raising capital.
OpenAI Global LLC has capped profits and is completely controlled by OpenAI Inc via a manager entity titled OpenAI GP LLC. This is with the aim of keeping the profit arm of OpenAI focused on its original goal of AI research and the development of safe AGI.
OpenAI is governed by the board of its nonprofit entity, and is formed up of:
Ilya Sutskever, chief scientist at OpenAI
Adam D'Angelo, CEO at Quora
Helen Toner, director of strategy and foundational research grants at Georgetown Center for Security and Emerging Technology
Tasha McCauley, independent tech entrepreneur
None of the board members hold direct equity in OpenAI; Altman only holds investments in OpenAI through a Y Combinator fund from before he became CEO.
This meant that it was possible for him to be easily removed from the company without a lengthy legal process.
What next for Altman at Microsoft?
At Microsoft, Altman will lead a new team working on advanced AI research and development. It could end up resembling a Microsoft equivalent to Google DeepMind, with Altman and Brockman jointly filling a role equivalent to DeepMind's Demis Hassabis.
The specific mission of the team will no doubt be expanded on in the coming days, but it is likely they will continue focusing on the development artificial general intelligence (AGI), an AI system that outperforms humans, as they did at OpenAI.
RELATED RESOURCE
Discover an overview of the conversational AI landscape, its three most common use cases, and common customer pain points
Altman is a major evangelist for the significance of AGI as a vehicle for significant advancements across all sectors, and Microsoft is now in a prime position to fund his work more directly.
It's also possible there will be more resignations at OpenAI in the coming hours and days. A post on X by Altman reading "i love the openai team so much" was quoted with a heart emoji by a large number of active OpenAI staff, including head of applied research Boris Power and COO Brad Lightcap.
Other high-profile figures at the firm have registered their support for the old OpenAI regime by tweeting the phrase "OpenAI is nothing without its people", such as VP of people Diane Yoon, chief strategy officer Jason Kwon, and CTO and two-day CEO Mira Murati.
UPDATE at 14:00 GMT
Per Kara Swisher on X, 550 OpenAI employees have signed a letter demanding the resignation of the board and reinstatement of Sam Altman and Greg Brockman. The signatories threatened to leave OpenAI and join Altman's new Microsoft subsidiary, and include Mira Murati, Brad Lightcap, and Ilya Sutskever.
Breaking: 505 of 700 employees @OpenAI tell the board to resign. pic.twitter.com/M4D0RX3Q7aNovember 20, 2023
Up to now, OpenAI's commercial deal with Microsoft has always excluded any AGI the company develops in line with its goals as a nonprofit first and foremost. With Altman and former colleagues now working in-house, Microsoft will no longer have to negotiate new terms with OpenAI down the line if it wants to use an AGI for profit.
Importing many of the talented individuals at the top of OpenAI could also save Microsoft from having to further invest in OpenAI, which could become a money pit.
With an AI division of its own and existing commercial agreements to fall back on, Microsoft has maneuvering room to continue relying on GPT-4 for the time being while training up a new family of in-house models overseen by Altman and team using its new Maia and Cobalt AI chips.
Though Nadella has affirmed his commitment to working with Shear, he and others at Microsoft will no doubt have been burned by the events of this weekend.
Microsoft has spent a year building an image of itself in partnership with OpenAI, and formed the basis of its extensive range of AI assistants such as 365 Copilot off the back of OpenAI's models. Axios, citing an individual with close knowledge of the matter, reported that Microsoft was informed of Altman's firing just minutes prior to the news going public.
Chaotic moves of that kind may have soured Microsoft's partnership with OpenAI, but simultaneously provided it with cover to move towards a separation from the company in the near future.
Get the ITPro. daily newsletter
Receive our latest news, industry updates, featured resources and more. Sign up today to receive our FREE report on AI cyber crime & security - newly updated for 2023.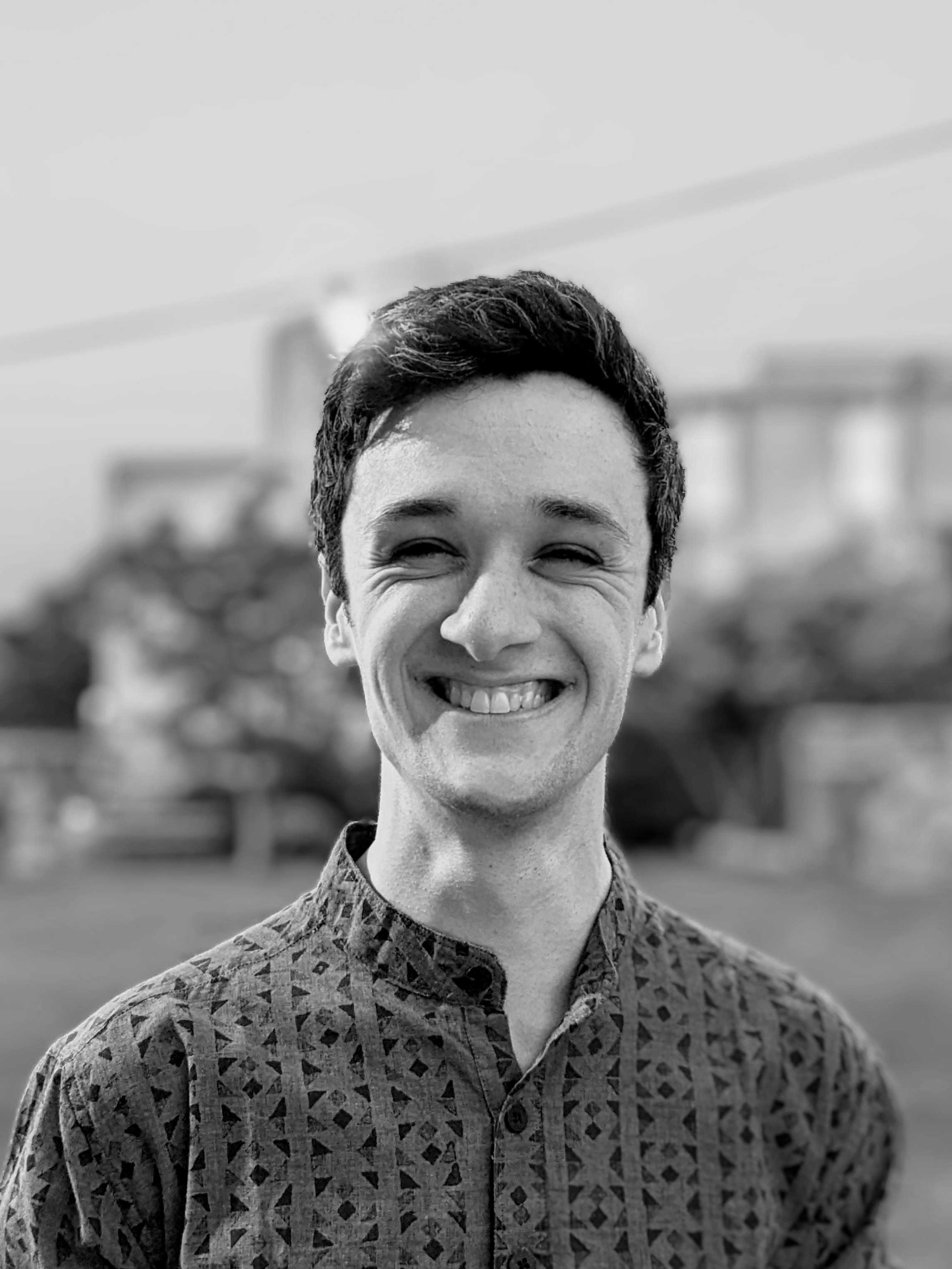 Rory Bathgate is a staff writer at ITPro covering the latest news on artificial intelligence and business networks. He can also be found co-hosting the ITPro Podcast with Jane McCallion, swapping a keyboard for a microphone to discuss the latest learnings with thought leaders from across the tech sector.
In his free time, Rory enjoys photography, video editing, and good science fiction. After graduating from the University of Kent with a BA in English and American Literature, Rory undertook an MA in Eighteenth-Century Studies at King's College London. He joined ITPro in 2022 as a graduate, after four years in student journalism. You can contact Rory at rory.bathgate@futurenet.com or on LinkedIn.