Laptops 2008: Rise of the netbook
2008 was a big year for little laptops, while laptops of all sizes tended to get stolen more than was strictly necessary. Little netbooks got big and Apple got it right and wrong.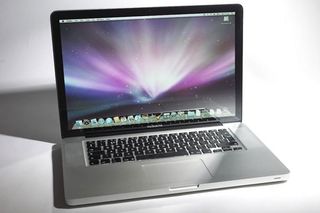 As we cast our eyes back over laptops in 2008 we couldn't help but notice a running theme. They tend to get stolen quite a lot. Obviously, this is an inevitable consequence of the portable computer if you can take it off your desk and put it in your bag, you can also leave it on the train, or someone can relieve you of it against your will.
Of course, it's not so much the laptop's themselves that the problem here but rather the data they contain. Sensibly, it looks as though the hardware manufacturers are started to create technology to deal with this. Of course there are security measures that companies could already employ, such as passwords, encrypted drives and fingerprint readers, and but these would require pro-activeness and forethought, which is probably asking a bit much. Instead, many of the moves are reactive ones designed to safeguard the horse after its bolted.
Only recently, Intel announced that it has teamed up with Ericsson to put GPS inside laptops, enabling them to be tracked if stolen and even deactivated remotely with a kill command, which sounds quite ominous in a Sci-Fi kind of way, but is cool.
In a similar vein, Lenovo has worked with Phoenix Technologies to be able to shut off PCs by remote text message.
Laptops don't just get lost though sometimes they overheat and explode, which is always quite exciting. Back in September, Sony had to recall 73,000 VAIO laptop batteries, though actually there was only single report of someone getting burnt. The recall also only applied to VAIO's from outside of the UK.
Netbooks
In terms of laptop hardware there was plenty of big events. Perhaps the biggest was the rise of the netbook. It may have been born in 2007 as the original Eee PC, but in 2008 it grew into a proper child, in the form of the Asus Eee PC 900, which added an extra inch to the size of the screen making it a bit more usable.
Before long though Intel had released its Atom chip, and from there a flurry of netbooks hit the shelves from the likes of HP with its Mini Note to Acer with its Aspire One.
Our pick though was MSI's Wind, which managed to offer the best mix of build quality, features, battery life and price. We liked it so much we even gave one away in our reader survey.
The netbooks also offered up their fair share of disappointments. Of these, we have Vodafone edition of Dell's Inspiron Mini 9 this should have been a winner, thanks to the Dell brand and an integrated 3G modem making it simple and easy to get online. While that part was fine the Dell was let down by a very poor keyboard and even worse performance, rather spoiling the whole experience.
It wasn't nearly as bad though as the Pico an attempt at a netbook from Apricot. While initially we were pleased to see the brand back, we were less than happy at the hardware it had been associated with, with naff styling and the worst keyboard and mouse we've ever used.
In terms of full size laptops, highlights of the year were the controversial MacBook Air. It looked fantastic but Apple had seemingly written the "world's thinnest laptop" tagline before it had started making the laptop itself, resulting in a laptop grossly lacking in connectivity. One USB? No Ethernet? Per..lease.
Lenovo however, went on to prove that you could offer a seriously thin laptop and still include multiple USB ports, Ethernet connectivity and even an optical drive. It's was called the Lenovo X300, and it was brilliant. Silly Apple.
Apple's MacBook Pro ended the year on a laptop high for the company in terms of style and power but while the the new single block aluminium structure made for a very strong machine, it also made for a very pricey one. The fruity people also decided to remove FireWire from the standard new look Macbook, forcing people to either stay with the old white MacBook, or pay twice as much for a FireWire equipped MacBook Pro all for a $10 port. Silly Apple.
Get the ITPro. daily newsletter
Receive our latest news, industry updates, featured resources and more. Sign up today to receive our FREE report on AI cyber crime & security - newly updated for 2023.
Benny Har-Even is a twenty-year stalwart of technology journalism who is passionate about all areas of the industry, but telecoms and mobile and home entertainment are among his chief interests. He has written for many of the leading tech publications in the UK, such as PC Pro and Wired, and previously held the position of technology editor at ITPro before regularly contributing as a freelancer.
Known affectionately as a 'geek' to his friends, his passion has seen him land opportunities to speak about technology on BBC television broadcasts, as well as a number of speaking engagements at industry events.