Dell gets busy integrating acquisitions into lineup
The vendor embeds some of its acquired technology into a number of its core virtualisation and storage products.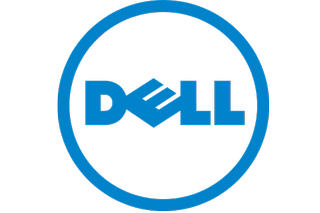 Dell made a slew of mini-announcements around integration of recent acquisitions today.
Over the past year and a half, Dell has made some major purchases, including storage company Compellent, networking firm Force10 and data management provider Ocarina Networks.
All have formed part of Dell's move to provide the full end-to-end solution for customers, not just focus on hardware devices.
"Customers wanted us to know more about their businesses," said company CEO Michael Dell, during the company's inaugural Dell World event in Austin, Texas.
"You're going to hear about the new Dell which is an end to end service provider and yes we still care about the client device."
As part of this, Dell said it will add Compellent and Force10 capabilities to its vStart virtualisation offering, in which the vendor pre-packages and pre-tests a virtualised set-up before handing it over to businesses. These additions will arrive in 2012.
Dell also announced compression for its Dell DX Object Storage Platform using acquired technology from Ocarina, bought in 2010. The vendor promised the ability to compress stored data by up to 90 per cent.
This capability will arrive on 18 October, in the Dell DX6000G Storage Compression Node. It will be compatible with DX6000 environments, designed for storage of fixed digital content. The DX6000G will be an optional addition for DX6000 boxes.
The DX platform is designed to be "massively scalable" by turning files into objects, giving them metadata and then letting IT teams put policies on top of that. It is specifically designed for archiving of unstructured data.
Today, the company also confirmed a Windows 7 tablet would be coming this month.
A daily dose of IT news, reviews, features and insights, straight to your inbox!
A daily dose of IT news, reviews, features and insights, straight to your inbox!
Thank you for signing up to ITPro. You will receive a verification email shortly.
There was a problem. Please refresh the page and try again.