Exertis Micro-P and Exertis Gem emerge as Exertis UK
Exertis Micro-P and Gem combine to become Exertis UK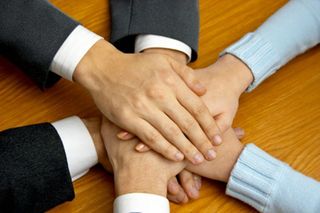 Distributors Exertis Micro-P and Exertis Gem have announced they have merged their businesses, and from now on will be known as Exertis (UK) Ltd.
The move will create four key product pillars for Exertis UK; IT and Mobile, managed from the Basingstoke, Stoke and Altham Offices, Home, managed from Harlow and Supplies, managed from Elland.
This rebrand follows the announcement in October 2013 by DCC that all of its technology distribution businesses would be rebranded under the Exertis banner and with that, came the introduction of the trading names Exertis Micro-P, Exertis Gem, Exertis Advent, Exertis MSE and Exertis Ireland.
Gerry O'Keeffe, managing director Exertis UK & Ireland, says the new brand is "an important step in establishing Exertis as the UK's leading technology distributor enabling our customers to gain increased access to more products and services, and broadening potential routes to market for all our vendor partners. Combined, we can deliver enhanced opportunities to drive our customers' and vendors' businesses forward."
He continues: "Our scale and knowledge, along with our experience across the technology sector, enables us to further innovate and deliver market leading services for our partners. As ever, we are committed to exceeding expectations through best in class customer service and delivering a pro-active service to our customers and vendors. The new brand platform is reflective of our strength in the market and our expansion ambitions as we enter an exciting phase of growth."
The new Exertis business employs over 1,170 staff at six locations across the UK. A number of infrastructure changes have been made to the business, including the integration of IT and financial systems and the realignment of warehouses, creating total warehouse capacity of 650,000 sq. ft. across the UK.
Stay up to date with the latest Channel industry news and analysis with our twice-weekly newsletter
Stay up to date with the latest Channel industry news and analysis with our twice-weekly newsletter
Thank you for signing up to Channel Pro. You will receive a verification email shortly.
There was a problem. Please refresh the page and try again.