Ten questions to ask before you sign a hosting or managed services contract
As use of the Software as a Service (SaaS) model for application delivery gains momentum, growing numbers of VARs and ISVs are looking to evolve from 'on premise' suppliers to offering customers a robust and secure managed service option. From datacentre location to disaster recovery strategies and connectivity concerns, knowing the right questions to ask a potential provider is key to ensuring the correct long term decision. Keith Bates, chairman of managed services provider, ESG offers some su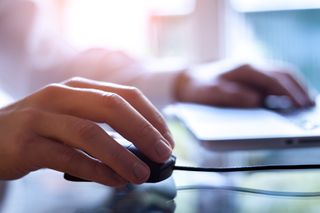 1. How important is datacentre location? With Docklands rack space costing up to five times more than data centres outside London, it is important to understand the rack space/connectivity costs. In Docklands, connectivity is more widely available through multiple Telco transit options, providing competitive cost. Alternative locations may offer less expensive rack space but more limited connectivity options, which could prove to be more expensive and which may limit key resilience requirements, such as SAN replication. But also consider the risks – Docklands based centres should also include full data mirroring to an out-of-London site with reliable connectivity in order to deliver complete resilience.
2. How easy is it to move between data centres? If opting for an ISP provided data centre beware being tied to a specific IP address range – it is expensive and complex to provision a new range of addresses if the customer wants to move. ISVs that opt for 'carrier-free' data centres that support connectivity from a variety of Telcos will have a more flexible business model.
3. How secure is the data? Datacentres offer far greater levels of data security than on premise systems – buildings are well ventilated, fire proof and secured with leading edge technology. Look for ISO270001 data security standard accreditation and providers willing for an ISV to undertake penetration tests.
4. How long will data be saved? Look for a secure, flexible solution to meet customer needs – from four to five day rolling backup, financial data retention for several months, or access to Word documents deleted up to a year ago.
5. Is hosting really an option for a small organisation? A 'white label' cloud computing solution enables ISVs to offer customers access to a technology infrastructure that a FTSE 100 company would aspire to achieve, taking the organisation into a far broader competitive marketplace.
6. Are all datacentres virtualised? The majority of current centres are still based on physical solutions – upgrades need planning and are expensive. Virtual technology enables providers to offer upgrades overnight, as required, critical for ISVs wanting a solution which can flexibly scale up in line with customer demand. Also look at providers that can migrate customers between data centres, without interruption, as required.
7. How resilient is the DR strategy? A virtual data centre enables just data to be mirrored to a secondary site rather replicating the entire environment. Look for a provider that offers a regular Disaster Recovery rehearsal option. Be wary of inter-ISP agreements that can mean connectivity purchased from different providers actually come from one source, undermining resilience. Look for a provider with 'RIPE' accreditation to demonstrate IP Address and connectivity independence.
8. Are all datacentre contracts on auto-renewal? Look out for auto-renew contracts which allow cancellation only in the last quarter of what is typically a three year deal. Failure to cancel during the period will result in the organisation finding itself committed to an extension of the contract.
9. Why is the application not performing well in a datacentre? Connectivity is major factor. ISVs should look for a free performance test before signing up to a deal and opt for a 'one stop shop' to avoid the ever present risk of data centre and comms provider passing the buck between them.
10. Do SaaS applications require a different design? Expertise in building networks and tailoring software for cloud computing will transform application performance. To double-check a provider's capabilities, ask whether or not a contractual 'get-out' for non performance is available.
Stay up to date with the latest Channel industry news and analysis with our twice-weekly newsletter
ITPro is a global business technology website providing the latest news, analysis, and business insight for IT decision-makers. Whether it's cyber security, cloud computing, IT infrastructure, or business strategy, we aim to equip leaders with the data they need to make informed IT investments.
For regular updates delivered to your inbox and social feeds, be sure to sign up to our daily newsletter and follow on us LinkedIn and Twitter.