Essential marketing dos and don'ts for MSPs
Tips to refine your marketing, from first contact to managing your online presence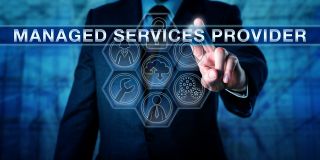 The wording of your latest tweet, the structure of an email newsletter, the graphics in your paid search ad—these are all aspects of the marketing process. But in reality, marketing entails so much more. Every touchpoint is important, no matter what stage the customer relationship is at.
As a result, you must manage marketing carefully, and in order to be effective, you must be focused on results and consistently and continuously refine your approaches. What works for one MSP may not work for another, but there are some general guidelines that will help across the industry as a whole.
With that in mind, here are some dos and don'ts to help refine your marketing across everything from first contact to managing your online presence.
Pricing
Don't lead with price. Doing so is a sure-fire way to lose the attention of a current or prospective client. By setting this topic aside, however, you show that you're not simply thinking of the fee involved and this gives you a greater window in which to demonstrate what you can offer. Similarly, don't lead off with a pricing list with little or no knowledge of the services they actually have.
Do focus on the solutions you can provide. As the MSP, your role is to provide what your client cannot currently do themselves - so focus on that from the beginning. Show the client what's in it for them if they choose your services. Ask exactly what they need and tailor a proposal that clearly shows the value you can bring to their business, which then incorporates cost and ROI.
Don't be pushy about upselling. Convincing your customers to buy expensive services they don't want or need is a great way to lose their business.
Do stay in regular contact to build strong working relationships. This is the way to upsell your customers—staying in contact opens the door for you to tell them about new services and remind them of other services you offer that could be of use to them. Try not to push an upsell unless it would be genuinely useful to your customer; customers like people who want to help them, not people who want to sell them things.
Communication
Don't go jargon-heavy. Be sure to steer clear of too much industry speak when communicating with potential clients. Doing so can make your approach feel far less personal and can alienate them if they do not understand your terminology. Open up a comfortable flow of communication, and they will feel much more at ease in reaching out.
Do start off by listening. Prioritise and take on board exactly what your customer is telling you and then follow up with questions relating to their expectations and company goals. This will help equip you with the insight you'll need to open up, better understand their needs and goals, and maintain effective conversation and creativity.
Standards
Don't make empty promises that you might not be able to keep. One of the reasons why the managed services industry exists is so that you and your client can both rest easy knowing that issues will be taken care of quickly and effectively. If you overextend yourself or aren't able to meet promises, it will risk damage to both current and future client relationships.
Do value honesty above all else. If you aren't afraid to say no, this will reassure your clients that you won't scrimp on quality. It is also important to be accessible and quick to respond to issues, maintaining communication about when any problems will be fixed.
Do remember that the sales process continues after your new customers sign a contract. Maintaining healthy working relationships with customers is pivotal to expectations on both sides being met. After the contract has been signed, set up an onboarding meeting to go through these expectations and continue building the relationship.
Don't grow complacent with their business. Maintain contact even after they've been loyal customers for a period of time. Remind them why they chose you in the first place by continually demonstrating the value of your services and the work that you do for them.
Advertising
Don't neglect your website in favour of social media. The latter is more effective when used in conjunction with your website as a centrally located spot to tie everything together. Whenever possible, your social accounts should direct users to your website for more information. Ensure your message is consistent across social media, but do some research into what works well across the different platforms - for example, LinkedIn requires a different tack to Twitter.
Do test that your website works on mobile devices. If your site doesn't work on mobile, it doesn't work. Difficult navigation, tiny text and oddly formatted pictures will drive potential customers away. Luckily, most website building platforms automatically create both a desktop and a mobile version of your site, but it's still a good idea to test that it works on a variety of devices and web browsers.
Do think outside the box when it comes to online activity. In addition to email newsletters and webinars, why not include a website survey to find out more about what your customers and prospects want and need? Or consider making your Twitter account a hub of industry news to show clients that you've got your finger on the pulse.
Don't select generic keywords for online ads. If you decide to give your business a boost with a paid search ad, do your research and find out what words people use to search for companies like yours. After you've done your research, write helpful and clear ad copy that relates to your chosen keywords. Be straightforward with your wording—tell customers what they need to know about your services. Even if you write the cleverest copy, if it goes over your audience's head, it doesn't work.
Do define your target audience for paid search ads. Defining your audience is the best guarantee of reaching potential customers who are in the market for your services. There are many metrics available to use for targeting the right people, but location is of the more common ones. By setting a radius from your office, you'll be able to reach prospects close enough to easily make use of your services.
Stay up to date with the latest Channel industry news and analysis with our twice-weekly newsletter
Esther is a freelance media analyst, podcaster, and one-third of Media Voices. She has previously worked as a content marketing lead for Dennis Publishing and the Media Briefing. She writes frequently on topics such as subscriptions and tech developments for industry sites such as Digital Content Next and What's New in Publishing. She is co-founder of the Publisher Podcast Awards and Publisher Podcast Summit; the first conference and awards dedicated to celebrating and elevating publisher podcasts.
Stay up to date with the latest Channel industry news and analysis with our twice-weekly newsletter
Thank you for signing up to Channel Pro. You will receive a verification email shortly.
There was a problem. Please refresh the page and try again.