Maintel acquires Proximity Communications to build portfolio
The acquisition will diversify revenue base and build presence in new products and services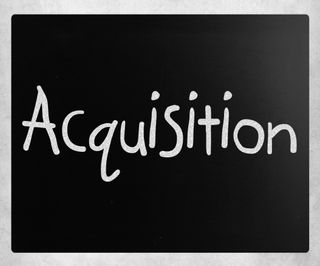 Maintel has acquired Proximity Communications in a £9.6m net cash deal that will help the company diversify revenues into the products and services sectors.
The acquisition will allow Maintel to extend its reach into the unified communications and managed services business, which means more opportunities for the channel to add extra strings to its selling bow. The telecoms and data managed services company says it was particularly interested in Proximity's network security offerings, that is something Maintel doesn't currently provide.
Former Proximity CEO Darren Boyce, who will join the Maintel board as a non-executive director explains that the deal will bring a stronger channel sales force to the table.
"The integration process begins today but I think the rest of the channel can expect stiff competition from a bigger, stronger entity that is better than the sum of its parts."
"Proximity has been on a fantastic journey of sustained growth and success, and this acquisition by Maintel is the next logical chapter in achieving more scale and market penetration. We're going to be adding valuable skills and capabilities to Maintel and the result will be a formidable match for any player in the UK communications market," he continues.
Maintel's CEO Eddie Buxton says: "Proximity is a highly respected business and builds on Maintel's offering in a number of key areas. This is a core strategic investment for Maintel, bringing in new services and enhancing our existing capabilities, to create a new proposition that's important to our long term growth, and will be a direct benefit to our customers."
Buxton continues: "Maintel and Proximity both have strong reputations in the market and we are confident that combining our services will provide the Group with new and enhanced service offerings to our customers."
Stay up to date with the latest Channel industry news and analysis with our twice-weekly newsletter
Stay up to date with the latest Channel industry news and analysis with our twice-weekly newsletter
Thank you for signing up to Channel Pro. You will receive a verification email shortly.
There was a problem. Please refresh the page and try again.