Could IBM's Kyndryl spin-off cause confusion?
Potential conflicts are emerging in managed infrastructure services – but the new company says all is in hand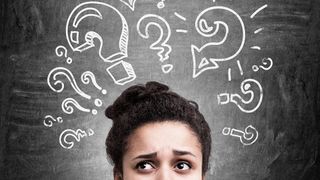 IBM managed infrastructure services provider spin-off Kyndryl is set for 'go live' as the year closes – but the move is not without risk, analysts suggest.
Alastair Edwards, chief analyst for channels analysis at Canalys, tells ChannelPro that the creation and unshackling of the Kyndryl entity from IBM and its larger, perhaps more traditional infrastructure business frees the new entity up to work with a "much broader set" of technology vendors.
"Removing that can give them greater flexibility and the agility to focus on what they're really interested in, which is obviously cloud, AI, and other technology areas that they're doubling down on," Edwards says.
Kyndryl lists six practices as key areas of focus on its launch website: applications, data and AI; cloud services; core enterprise and zCloud; digital workplace; network and edge; and security and resiliency.
Does this mean enterprise customers of zCloud and similar might have less focus and engagement as a result?
Edwards isn't sure, but notes that in any case Kyndryl will definitely benefit from being less physically tied into the IBM portfolio – with the possibility of forming scaleable service offerings with vendor partners from HP to Dell.
"It could be more attractive to a much broader set of large enterprise infrastructure provider sort of partners, who previously saw IBM as directly competing," suggests Edwards.
Matthew Wilkins, senior research manager for European services at IDC, says the market analyst's view is that Kyndryl will face "fierce competition" from managed cloud service providers. This will be felt particularly across Europe, which boasts a wide variety of experienced and knowledgeable players in the market.
"Public cloud providers expanding their services portfolios will also pose a threat to the newly spun-off company, Kyndryl," he points out.
Wilkins warns that it will be "very important" for IBM and Kyndryl to keep their customers informed.
"This transparency will especially apply to customers that have signed long-term complex outsourcing and managed service deals with IBM that cover a wide range of services, including infrastructure management and application- or cloud-related services," he says.
Questions remain on focus and strategy
It's also possible that Kyndryl is a move towards the space conventionally inhabited by the Accentures and CapGeminis of the world or lumped in with the global systems integrators. Any overlap can create more confusion for customers on vendor choices and solutions, Edwards believes.
"It will be difficult for Kyndryl just to maintain a focus on managed infrastructure services," he says.
"It has a bit of an established customer base; the question is whether it will seek to expand that into lots of new customers, or in the top tier of enterprise and global accounts servicing? The positioning and value proposition is still unclear."
This view resonates with that of long-time Big Blue commentator Peter Greulich, who in a July blog post suggested the spinoff could be repeating past mistakes, damaging IBM company cohesion in ways that further reduce employee engagement and sales productivity.
Edwards, meanwhile, notes that a strong infrastructure business for Kyndryl's most likely customer base is led by consulting and "really deep" professional services capabilities around its six key practices.
"Think about 'digital workplace', for instance – there's a lot of opportunity to design and build the next-generation, hybrid digital workplace environment for customers," Edwards says.
However, Edwards believes Kyndryl won't have a "massive impact" on the UK mid-market channel, unless it looks to team up with specialists in specific areas such as cloud or cybersecurity.
Channel overlap is likeliest at the high end. For example, in large enterprise accounts with a lights-off computer centre managed by the top four or five biggest channel partners, he suggests.
Colangeli: Channel partnerships will remain key
Despite these misgivings, Tosca Colangeli, UK and Ireland president of Kyndryl and former general manager of IBM Cloud and Technology Platform Services UKI, says the new entity places "a high premium" on channel partnerships, with multiple global alliances rolled over and maintained through a smooth transition out of IBM.
"It's why one of the first appointments was Stephen Leonard, a seasoned technical leader, to lead Kyndryl's global alliances," she says.
"Our customers rely heavily on the systems we run because they have established strong partnerships and trust in our professionals."
Colangeli says that Kyndryl will be "the world leader" in managing complex and critical infrastructures "from day one" as well as the top hybrid cloud managed services firm.
"At twice the size of our nearest competitor, we have $19 billion (£13.7 billion) in revenue and unrivalled expertise managing mission-critical infrastructure across hybrid multi-cloud ... with 90,000 experts serving more than 4,500 customers."
Partners will benefit from Kyndryl's independence and ability to focus "solely" on modernising customer-owned infrastructures, coupled with increasing investments in next-gen tech and services for all cloud platforms, Colangeli says.
"Kyndryl has the technology integration capabilities and skills that support 70% of the UK banking industry. That is an unprecedented footprint and bench of expertise," she says. "For companies with legacy applications, running massive data pools is a tremendous challenge."
Stay up to date with the latest Channel industry news and analysis with our twice-weekly newsletter
Fleur Doidge is a journalist with more than twenty years of experience, mainly writing features and news for B2B technology or business magazines and websites. She writes on a shifting assortment of topics, including the IT reseller channel, manufacturing, datacentre, cloud computing and communications. You can follow Fleur on Twitter.
Stay up to date with the latest Channel industry news and analysis with our twice-weekly newsletter
Thank you for signing up to Channel Pro. You will receive a verification email shortly.
There was a problem. Please refresh the page and try again.