Ensono acquires cloud native consultancy Amido
The takeover will bolster the firm's ability to bolster its ability to create and support cloud-native applications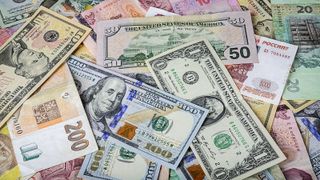 Digital transformation provider Ensono has expanded its cloud-native capabilities with the acquisition of UK-based consultancy Amido.
The takeover will bring cloud-native software engineering capabilities in-house, a move Ensono says will bolster its ability to create and support client applications that are purpose-built for the cloud.
This means Ensono becomes one of a small pool of providers capable of advising, transforming, and operating an enterprise's entire estate across mainframe, private and public cloud, it added.
"It's wonderful to welcome Amido to the Ensono family," commented Jeff VonDeylen, Ensono CEO. "Our new relationship is founded on a strong set of shared values including a passion for innovation and delivering for the client.
"Looking ahead, Amido's expertise in cloud-native consultancy and intelligent technologies will allow us to be the trusted end-to-end advisors for our clients. Together, with Amido, we can help businesses deliver on their technology vision, building the bridge to take them into the future."
Based in London, Amido provides cloud-native consultancy, strategy, design, architecture, and engineering capabilities to businesses, specialising in the use of cloud-native, data and intelligent technologies.
With its wide service offering, the firm builds innovative applications and services to help clients transition from legacy technologies to a hybrid or fully tailored cloud-based system.
Amido's intelligent services also enable businesses to gain meaningful insights from unstructured data using automation, artificial intelligence, machine learning and predictive analytics.
Ensono says the addition will strengthen its multi-cloud capabilities across Azure, AWS, and Google, with Amido being a fellow Microsoft Gold Partner, as well as a Google Cloud Partner.
Following the acquisition, Amido will be referred to as 'Amido, an Ensono company'. Financial details were not disclosed.
"Ensono continues to prove itself as a leader within the digital transformation and hybrid IT space," said Alan Walsh, CEO of Amido. "Its dedication to providing technical solutions and support which align with its clients' complex business needs is something we relate to at Amido, and something we connected on.
"Together, I believe we can continue to build on that reputation and create a broad and deep offering that means we can help any client with any transformation project, whether they're on-prem or in the cloud."
Stay up to date with the latest Channel industry news and analysis with our twice-weekly newsletter
Stay up to date with the latest Channel industry news and analysis with our twice-weekly newsletter
Thank you for signing up to Channel Pro. You will receive a verification email shortly.
There was a problem. Please refresh the page and try again.