Thales snaps-up Gemalto to boost digital identity and security scope
Gemalto will be absorbed into Thales, creating a new Digital Identity and Security (DIS) division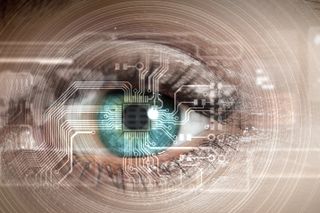 Thales has acquired digital security firm Gemalto, helping businesses build an end-to-end security strategy, specifically targeted at the air traffic management, data and network cybersecurity, airport security and financial transaction security sectors.
It will handle all things decision-related, including software development, data processing and support, connectivity and network management to help businesses get the most from their infrastructure.
A major part of "the new Thales" strategy will be to pump $1.12 billion for research and development every year, using Gemalto's expertise combined with its own resources to develop new IoT, big data, AI and cybersecurity innovations.
"With Gemalto, a global leader in digital identification and data protection, Thales has acquired a set of highly complementary technologies and competencies with applications in all of our five vertical markets, which are now redefined as aerospace; space; ground transportation; digital identity and security; and defence and security," said Patrice Caine, Chairman and CEO of Thales. "These are the smart technologies that help people make the best choices at every decisive moment."
The company's workforce will be boosted up to 80,000, with 3,000 researchers and 28,000 engineers in the R&D department alone. The Gemalto part of the business will be absorbed into a new Digital Identity and Security (DIS) division with a recruitment drive to further increase worker numbers in Latin America, Northern Asia, Southeast Asia, India and North America.
"The acquisition is a turning point for the Group's 80,000 employees. Together, we are creating a giant in digital identity and security with the capabilities to compete in the big leagues worldwide," Caine added.
Stay up to date with the latest Channel industry news and analysis with our twice-weekly newsletter
Stay up to date with the latest Channel industry news and analysis with our twice-weekly newsletter
Thank you for signing up to Channel Pro. You will receive a verification email shortly.
There was a problem. Please refresh the page and try again.