CensorNet announces UK channel push
New investment funds channel expansion for UK security vendor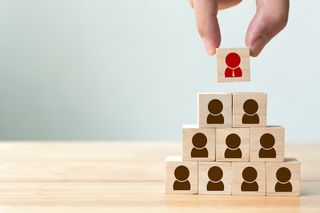 Cloud security company CensorNet has announced a channel drive as it looks to increase its UK partner base by 250 percent over the coming months.
The Bristol-based vendor will work with distributor Blue Solutions to recruit 50 new partners over the next six to nine months.
CensorNet – which has been active in the hosted web and email security space since 2007 – was acquired in November 2014 by a group of security industry veterans, led by Ed Macnair.
The firm this morning announced it has raised £2m in Series A funding to power the next phase of its growth, which Mcnair says will help to fund internal expansion of its channel teams, as well as R&D. It added three heads to channel sales and management teams, and plans to add another seven in the coming month.
CensorNet specialises in cloud application control and analysis, allowing IT departments to monitor and control information flowing to and from cloud applications like Salesforce and Dropbox.
"More companies are using SaaS applications, and that confidential information is in the cloud, outside of administrator's control," comments Alex Kurz, director of sales engineering at CensorNet.
"There are a couple of vendors that do cloud application control. There are even more vendors that offer secure web gateways. But as fair as I know, we are the only ones to combine both in one product," says Kurz.
"From our perspective, that's the logical place we the cloud application controller should sit, because the web gateway already has all the data – it just needs to be analysed."
The firm operates an indirect sales model though around 100 channel partners globally, a combination of large MSPs and small specialist VARs, including recent signing, Caretower.
"[CensorNet is] designed from the ground up to be multi-tenanted, tiered, to enable partners to deliver a managed service that is branded or white-labelled," Macnair tells Channel Pro.
He believes CensorNet offering UK-based support strengthens its standing with the channel, adding "a lot of partners have had a rough ride in terms of support from people like Websense, whose support is out of China."
Macnair was previously founder and chief executive of SaaSID, a UK-based single-sign on and application security vendor, which was acquired by Intermedia in 2013. Prior to that he was CEO of security vendor Marshal, which merged with 8e6 Technologies to form M86 Security.
He believes recent "turmoil" in the security market could help CensorNet's channel campaign. He says: "You have Trustwave just acquired by Singtel – there's been no product innovation been going on for a long time – you have Websense change owners twice in two years, you have Symantec splitting in half, so all of this has created a lot of uncertainty in the channel.
"The channel wants to work with people that are easy to deal with, who are consistent in their approach that can deliver UK-based support and significant margins – all at a price point that makes sense for the SME."
Stay up to date with the latest Channel industry news and analysis with our twice-weekly newsletter
Christine has been a tech journalist for over 20 years, 10 of which she spent exclusively covering the IT Channel. From 2006-2009 she worked as the editor of Channel Business, before moving on to ChannelPro where she was editor and, latterly, senior editor.
Since 2016, she has been a freelance writer, editor, and copywriter and continues to cover the channel in addition to broader IT themes. Additionally, she provides media training explaining what the channel is and why it's important to businesses.
Stay up to date with the latest Channel industry news and analysis with our twice-weekly newsletter
Thank you for signing up to Channel Pro. You will receive a verification email shortly.
There was a problem. Please refresh the page and try again.