Q&A: Rob Lovell, founder, ThinkGrid
ThinkGrid entrepreneur Rob Lovell explains why he sees his business as 'an enabler' and why selling up was the worst thing he's done in his career.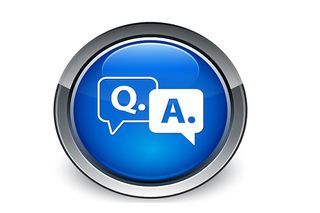 Why did you start up in business?
Two reasons really, which are probably the same for most entrepreneurs. The first, to build something great - something that's successful, fun and makes a difference. The second was to make money. A business has to add value to its customer and also generate wealth for not only the shareholders but the team involved.
Take us through how you developed it.
Like most good businesses the idea came from a number of different places and it was about engaging with my management team to take it from idea to execution.
We began with building a business model around how revenues would be generated, costs and how we would get there. We soon saw that if we could execute the plan we could be successful and have a real opportunity.
We then put together a funding proposal and the management team raised the capital to make it happen. From there it's been about educating and demonstrating to the channel how they can increase revenues and margins by selling cloud services.
What sets your offering apart from the crowd?
Really it's about our model. We deliver cloud-based IT and communication services, but the unique bit is that we do this by enabling our partners to become service providers.
The differentiator is bringing together a bunch of cloud services with a platform that allows our partners to provide, bill and manage cloud services from one pane of glass and integrate with their existing business – we are an enabler.
What has been your best moment in business?
Although there have been lots of great moments over the years, the one that stands out is closing a deal we did last year which resulted in a significant revenue stream for us and the channel partner that bought it in.
It really was the catalyst for the significant growth we have seen over the last 12 months. In fact, it was real pressure reliever for my team and I, and signalled the business moving to the next stage.
What was your biggest mistake (be honest)?
Like anyone I've made a number of mistakes, but my biggest regret is selling one of my first businesses in the late 90s before it really got going.
We were on to something good, had some growing pains which prompted me into a merger to help solve them.
Looking back if we could have taken other action to take the pressure off, the business would have done amazingly well – as it did under the ownership of another company. Sad but hindsight is a wonderful thing!
What is the hardest part of running a business?
Staying focused. Any business will go through rough times and staying focused on the business and seeing it through can be difficult.
There are lots of distractions and pressures; both financial and people based. The trick is to not let them bite, keep to the plan and stay focused on what you believe is going to work.
What are your plans for the future?
Continue with ThinkGrid, take it to the next level and develop it into an international business.
Gartner recently tipped us as a 'cool vendor' and with the help of the channel I really believe we can take a significant part of the market for delivering cloud-based IT services to businesses.
Other than ThinkGrid, I have a number of other ventures that are being developed which also keep me busy.
What is your best advice to would-be entrepreneurs?
Focus and be single minded. There are a lot of distractions to knock you off course, but if you believe in your idea, then spend as much time and energy as possible in making it happen, no matter what.
Also make sure you surround yourself with a capable team who compliment your single mindedness – they will help you execute and ensure that you are kept on track.
Stay up to date with the latest Channel industry news and analysis with our twice-weekly newsletter
Stay up to date with the latest Channel industry news and analysis with our twice-weekly newsletter
Thank you for signing up to Channel Pro. You will receive a verification email shortly.
There was a problem. Please refresh the page and try again.