Innovator offers channel real-time marketplace tools
Firm launches Amazon and eBay support with PlayTrade and Pixmania up next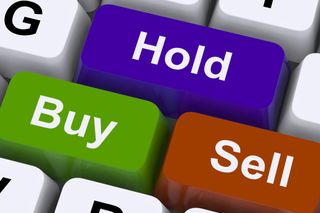 UK start-up ChannelUnity has launched a new service to help resellers sell goods via electronic marketplaces. The cloud based real-time service connects retailers' online stores with marketplaces including Amazon and eBay to co-ordinate stock, pricing and order processing across multiple locations.
According to co-founder and CEO Mark Newby, the system is already used by 100 resellers within the technology sector and 25 in the UK including OneStopPCshop. "It is a time consuming and costly process to manage products and stock levels for multiple marketplaces," says Newby. "A problem that will increase as more marketplaces launch later this year."
The main issue the CEO points to is "overselling" where an item with limited stock is listed on multiple online locations and is sold on one site but still listed as available on a rival marketplace. Another issue is flexible pricing where a reseller needs to simultaneously change the sticker price of multiple product lines across different marketplaces. This could lead to unhappy customers either ordering goods that are not actually in stock or paying the incorrect price which hurts both the reseller and also damages the credibility of the marketplace in Newby's view.
ChannelUnity is a newcomer to the area, and the CEO says that unlike its main rival ChannelAdvisor, its platform is self-service which allows resellers to set things up as they wish and is also charges a lower monthly fee per supported marketplace. The firm is now creating connectors for the Play.com Playtrade marketplace and Pixmania, owned by Dixons.
Newby believes the marketplace phenomena is an area that resellers should investigate and points to the arrival this year of a Tesco Marketplace as an indicator of how the concept is gaining acceptance. ChannelUnity is compatible with stores running on Magento, the UK's most prevalent online storefront software and the firm has committed to adding a dozen new marketplaces to its platform over the coming year.
Stay up to date with the latest Channel industry news and analysis with our twice-weekly newsletter
Stay up to date with the latest Channel industry news and analysis with our twice-weekly newsletter
Thank you for signing up to Channel Pro. You will receive a verification email shortly.
There was a problem. Please refresh the page and try again.