IT services firm PCM opens for business in the UK
Donovan Hutchinson will head up the subsidiary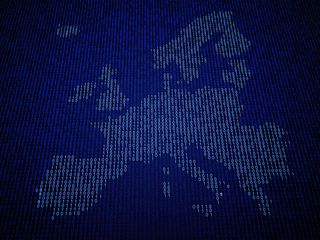 US-based reseller PCM has revealed it's entering in the UK market, taking on 90 new staff in the next 12 months, led by the subsidiary's new managing director, Donovan Hutchinson.
"With a mission of delivering a very high level of service to our European clients, we have already built an incredible management team to lead the operation, and I'm confident we will be able to expand the successes of PCM to the UK and across Europe," Hutchinson said.
"We have a very talented team of sales representatives joining us that I believe will help create the explosive international growth that PCM expects of us. I am looking forward to what the future holds and the exciting times ahead as we strive to emulate the great success of PCM and the great culture that PCM has in place across its approximately 4,000 employees."
The company's move into Europe and the UK specifically will enable PCM's North American customers to deliver their IT solutions in the territory, with agents on the ground to help finalise sales and offer customers top-level service as they would expect from PCM's US operation.
PCM's president Jay Miley thanked its partners, vendors and distributors for helping make it possible for the firm to move across to UK shores.
"Our success in rapidly building the UK operation and preparing it for a grand launch has been one of leveraging our strong relationships with our key vendors and distribution partners who believe in our team and our strategic business plan," Miley said.
Frank Khulusi, chairman and CEO of PCM explained expanding the business into Europe is an important milestone for the company's wider plans to grow its business worldwide.
"We believe now is the right timing for us to pursue this additional market, and launched our UK operations accordingly," he said.
"We spent a great deal of time during the quarter setting up the operation, hiring a managing director and various other leadership roles to ensure the success of this international expansion, and we expect to have our Grand Opening event next week on May 2nd."
Stay up to date with the latest Channel industry news and analysis with our twice-weekly newsletter
Stay up to date with the latest Channel industry news and analysis with our twice-weekly newsletter
Thank you for signing up to Channel Pro. You will receive a verification email shortly.
There was a problem. Please refresh the page and try again.