Alpha Gen becomes UK Bromium distie
The company will handpick resellers to sell the virtualised security solution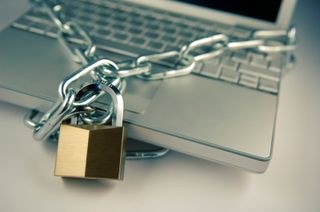 Bromium has appointed Alpha Generation as the UK distributor of its virtualised security software.
Alpha Generation is now seeking the sales support of up to 15 carefully selected resellers to help it deliver the product to market.
It will take onboard Bromium's partner programme, choosing VARs based upon their commitment to virtualisation-based security solutions, with a clear focus to help customers protect their intellectual property, data and reputation. Alpha Generation added interested VARs should be proactive and enthusiastic about providing long-term security support for customers.
"We chose Alpha Generation as our UK distributor because we feel the company has the expertise to push our ground-breaking solution for the enterprise," Chris Clinton, worldwide VP of channel sales & operations at Bromium said.
"It has the knowledgeable sales people as well as the training, enablement and marketing support required to equip businesses for the future. We believe Alpha Generation is the perfect partner to help us reach the market and tackle the ongoing malware problem."
Part of Bromium and Alpha Generation's quest is to use its reseller network to educate customers about the enhanced protection provided by virtualised security, specifically Bromium's solution, which makes use of micro-virtual machine (micro-VM) containers to keep malicious apps quarantined from the rest of the network. When the app is closed, its container is removed from the system, preventing any damage from occurring.
"The time is right for a new approach to endpoint protection," Chris Walsh, sales director at Alpha Generation commented. "A detect and protect approach doesn't work as a lone solution for all threats anymore. This is why enterprises should consider complementing traditional endpoint protection solutions with a virtualised security platform like Bromium to ensure they're protected from all sides.
"Bromium provides an impenetrable platform for people to just do their job without worrying they'll suffer from a potentially damaging attack."
Stay up to date with the latest Channel industry news and analysis with our twice-weekly newsletter
Stay up to date with the latest Channel industry news and analysis with our twice-weekly newsletter
Thank you for signing up to Channel Pro. You will receive a verification email shortly.
There was a problem. Please refresh the page and try again.