COVID-19 spam increased during first half of 2020
Researchers say finance was the most frequently spoofed industry, with Facebook being the most imitated brand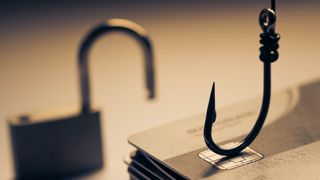 Spam and malicious phishing emails increased during the first half of 2020, the latest research reveals, as cyber criminals moved quickly to take advantage of the COVID-19 disruption.
March and the following spring period saw a "significant increase" of malicious emails using COVID-19 issues as bait to manipulate users into exposing themselves to attacks and scams, according to F-Secure's Attack Landscape H1 2020 report.
These coronavirus-tailored attacks ranged from attempts to trick users into ordering face masks from fake websites, to using malware with malicious attachments, the cybersecurity firm revealed.
Three-quarters of attachments in these emails also contained 'infostealers' – a type of malware that steals sensitive information from an infected system.
F-Secure said that a lack of operational constraints allows cyber criminals to respond quickly to breaking events and incorporate them into their campaigns.
"The earliest days of the COVID-19 outbreak left a lot of people confused or worried, and attackers predictably tried to prey on their anxieties," commented Calvin Gan, a manager with F-Secure's Tactical Defense Unit. "Spotting malicious emails isn't typically a priority for busy employees, which is why attackers frequently attempt to trick them into compromising organisations."
Perhaps unsurprisingly, the report discovered that finance was the most frequently spoofed industry used to trick recipients in phishing emails during the first half of the year, while Facebook was found to be the most imitated brand.
Email was the most popular way of spreading malware, accounting for more than half of all infection attempts, while infostealers topped the list of malware types. The 'Lokibot' malware family were the most common variations, F-Secure revealed, while Telnet and SSH were the most frequently scanned ports.
Elsewhere, attacks leveraging cloud-based email services are steadily increasing, the report added, with a significant spike in phishing emails that targeted Microsoft Office 365 users occurring back in April.
"Notifications from cloud services are normal and employees are accustomed to trusting them," explained Teemu Myllykangas, director of B2B Product Management at F-Secure. "Attackers taking advantage of that trust to compromise targets is perhaps the biggest challenge companies need to address when migrating to the cloud.
"Securing inboxes in general is already a challenge, so companies should consider a multilayer security approach that combines protection technologies and employee education to reduce their exposure to email threats."
Stay up to date with the latest Channel industry news and analysis with our twice-weekly newsletter
Dan is a freelance writer and regular contributor to IT Pro, covering the latest news stories across the IT, technology, and channel landscapes. Topics regularly cover cloud technologies, cyber security, software and operating system guides, as well as the latest developments across the IT channel.
A journalism graduate from Leeds Beckett University, he combines a passion for the written word with a keen interest in the latest technology and its influence in an increasingly connected world.
He started writing for Channel Pro back in 2016, focusing on a mixture of news and technology guides, before becoming a regular contributor to IT Pro. Elsewhere, he has previously written news and features across a range of other topics, including sport, music, and general news.
Stay up to date with the latest Channel industry news and analysis with our twice-weekly newsletter
Thank you for signing up to Channel Pro. You will receive a verification email shortly.
There was a problem. Please refresh the page and try again.