ESG: The race to net-zero risks fuelling bad corporate governance
How CIOs and CTOs can retune their IT strategies to turn the tide on the often overlooked social and governance aspects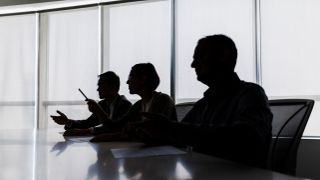 (Image credit: Getty Images)
When it comes to discussions around environmental, social and governance (ESG), issues around sustainability and environmental consciousness are usually the first on the lips of tech company spokespeople. Many in the industry are aware of the need to reduce carbon emissions and are pledging to become net-zero emitters. Stakeholders, too, are increasingly pressuring companies to report their impact on the wider world, with the ultimate aim being to achieve the triple bottom line of people, planet and profit.
Amid the noise around general corporate ethics, though, the social and governance elements have been falling by the wayside. KPMG's ESG research, published in 2020, found 79% of more than 800 leaders believed their organisation's growth would be dependent on its ability to shift to a cleantech economy. Just under half of 110 tech CEOs (45%) surveyed also said they struggled to link their growth strategy to a wider social purpose.
COVID-19 has helped to move the needle by bringing social issues to the fore and forcing companies to consider employee health and safety. This is still, though, a work in progress, with plenty of room for enterprises to address their social and governance responsibilities.
Build inclusive teams
COP26 has recently placed an even greater focus on environmental issues, according to chief digital officer at KPMG UK, Lisa Heneghan, with issues like e-waste dominating the agenda. "I don't think the S has been completely forgotten, it's just not the current priority," says Heneghan, adding companies should, ideally, be tackling all three strands. The problem is they may not have the resources to do so.
That said, CIOs and CTOs can start by rethinking their IT and software recruitment strategies. Enterprises should be hiring diverse and inclusive product development and engineering teams first and foremost, says Heneghan. Teams that are diverse and inclusive are more innovative. It's also been proven they're better at untangling complex problems and are often happier and more productive, she points out.
For its part, KPMG announced a two-year programme in February that'll see young people from underprivileged backgrounds placed in roles they might not otherwise have had access to, especially within its cloud technology division. Trainees will be supported and upskilled by existing cloud engineers.
The firm has also previously partnered with Auticon, an IT consultancy that exclusively employs autistic adults as IT consultants. "Neurodiverse people are consistently underestimated for their knowledge and talent," says Heneghan. "[Tech] leaders are missing out on the skills and benefits cognitive diversity can bring to an organisation."
Plenty of research has shown that homogenous teams have blind spots. On the other hand, a mix of different ways of thinking can inspire new ideas as well as lead to teams designing better products and delivering better services and experiences.
Consider your workplace practices
Building an inclusive team is one thing, but then there's the challenge of retaining the talent. A workplace ought to be one that promotes employee wellbeing. The way employers treat their staff matters more now than it did before the pandemic, especially when it comes to air conditioning and ventilation.
David Hunt, CEO and founder of Hyperion Executive Search, a talent acquisition specialist for the cleantech industry, says he's seen cleantech firms rethink their employee proposition over the past two years.
RELATED RESOURCE
Improve security and compliance
Adopting an effective security and compliance risk management approach
"Until recently, there's been an imbalance on the ESG front," he explains. "While many organisations have publicly shared their ESG policy, few have afforded equal treatment to the S element of the equation. This is beginning to change, though.
"Their focus is now firmly on setting out their stall as an employer that provides more meaningful employment because of their commitment to both the environment and society."
Cleantech companies have been addressing issues related to contract workforces to ensure parity with permanent employees when it comes to treatment, pay and conditions. Some have also been screening suppliers for their own social practices.
"This move towards greater social governance has become a business imperative. Employees want it, customers desire it, and investors demand it," Hunt adds.
Incorporate good governance into your IT strategies
Whether a company decides to report its social metrics externally or internally is down to the leadership team. It's good governance, too, that ultimately underpins such ESG decisions and transparency.
While there isn't necessarily too much focus on the environmental aspects of ESG, according to Joanna Burkey, CISO at HP, the governance elements often get overlooked, in her view. It's important that CIOs and CTOs work with their enterprises to think about how IT strategies promote strong corporate governance, she adds.
"When you think about privacy risk or cyber risk, for example, making the right decisions for your enterprise is all about governance."
ESG is essentially a risk management framework that puts companies under a microscope and allows them to evaluate their corporate behaviour. By incorporating IT into the framework, enterprises can gain insight into cyber security risks and how these risks may be impacting the ability to meet environmental and social goals.
Any cyber security decisions taken, though, need to be communicated to employees. "If employees don't understand the goals and reasoning behind your enterprise's security policies, or if privacy controls are too obtrusive, this can lead to apathy, resentment, or even circumvention," stresses Burkey.
A strategy that's clearly communicated can help to attract and retain employees, especially if an enterprise can demonstrate that it's doing good and can link what it does to a social purpose. Failure to communicate, however, could undermine ESG implementation and lead to enterprises missing out on talent that would otherwise be motivated to help them to achieve their environmental and social goals.
Get the ITPro. daily newsletter
Receive our latest news, industry updates, featured resources and more. Sign up today to receive our FREE report on AI cyber crime & security - newly updated for 2023.
Rich is a freelance journalist writing about business and technology for national, B2B and trade publications. While his specialist areas are digital transformation and leadership and workplace issues, he's also covered everything from how AI can be used to manage inventory levels during stock shortages to how digital twins can transform healthcare. You can follow Rich on LinkedIn.