CEOs are living in dreamland if they think staff will return to the office five days a week
Business leaders' contention that staff will return to the old nine-to-five shows a complete disconnect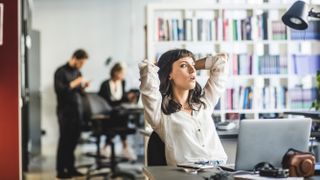 (Image credit: Getty Images)
Hybrid work means we're burning out harder and faster than ever
Despite more than two years of remote and hybrid working practices, many business leaders still fool themselves into thinking workers will return to the office five days a week.
KPMG recently found nearly two-thirds of CEOs of the world's largest businesses predicted all staff would return to five-day office routines within the next three years. Each and every one of us. It points to a growing belief that a return to the past is looming, but – more importantly – it shows a rampant disconnect.
What's the office good for anyway?
Remote and hybrid working policies introduced in early 2020 were expected to fizzle out as the world emerged from the pandemic. But this never happened – because workers around the world weren't exactly scrambling to return to the grinding commute and banal office culture.
Being forced away from the office was really challenging. But the freedom it's afforded since then has been highly beneficial, and created a level of convenience that otherwise wouldn't have been available with a full-time office role. The truth is many workers would actually consider changing jobs if they were forced back in.
So, we know workers obviously don't want it, so why are many CEOs deluding themselves into believing we'll return to these antiquated modes of work? Productivity, collaboration, and creativity are typically cited as key factors here. Business leaders believe being in the office is naturally conducive to creating a more collaborative and innovative workforce. Those in-person connections are vital to get the creative juices flowing, so to speak.
But if that was the case, the pandemic era would've been a sterile, uninspired period of monotony for businesses the world over. It was anything but, and teams globally continued to innovate in a remote, and now hybrid, capacity.
Productivity is another point of tension – and it's a gray area fraught with conflicting research. "Information workers" were 18% less productive when working fully remote, according to the National Bureau of Economic Research. But 59% of workers told RingCentral they feel more productive working remotely.
Despite the confusion, it's clear employees see themselves as more productive in a hybrid arrangement. With that in mind, it stands to reason firms denying staff this opportunity either don't trust their employees, or worse, value the conformity of in-office attendance over worker productivity, or morale.
Corporations are pushing, but workers are pushing back
If returning to five-day office weeks will be realized in the coming years – and I don't really see how – it's crucial this happens with the consent of workers.
So far this year, major firms have engaged in repeated spats with staff over working practices, with tech giants such as Amazon, Google, Meta, and Zoom all mandating at least a partial return to the office. Google even suggested recording attendance rates to use in performance reviews.
RELATED RESOURCE
How the way we work will change the office of the future
Design a workspace that creates room for meaningful work experiences.

DOWNLOAD FOR FREE
Nothing quite screams 'welcoming corporate culture' like penalizing staff over their desire to cut the costs of commuting during a cost of living crisis. At least, in this instance, Google offered customers a 'discounted rate' on hotel rooms at corporate campuses. Paying for the privilege of office work sounds wonderful, doesn't it?
Zoom, meanwhile, whose proposition as a business rests on the idea of remote and hybrid work communications, introduced controversial new rules requiring staff to commute to the office several days a week. The irony of this was, and remains, astounding.
These examples all highlight how resistant workers are to return to the status quo, and a lack of empathy or understanding among senior leadership. Many remain out of touch and simply can't accept change.
Tapping into a remote talent pool
One of key benefits of remote work, for businesses, has been the opportunity to tap into wider talent pools amidst the well-publicized digital skills shortages. It means opening up to candidates from all over the country – or the world – and many organizations have been reaping these rewards without complaint.
ITPro's own editorial team is now split across multiple locations throughout the UK. From London to Oxford and Newcastle, and beyond in Edinburgh, where yours truly is based, going mostly remote has done little to impact our productivity and communication.
Being able to work remotely has, indeed, made possible my own inclusion in this team from the confines of the Scottish capital, and has let me avoid the prospect of moving to London.
Of course, the 'new normal' has its pros and cons, but so too did the old way. And businesses and employees will continue to fight over which works best. But, fundamentally, it really only matters what business decision-makers think, given they make the rules.
Assuming a full-time office setup will naturally improve productivity and collaboration is wrong, and the last three years have shown this. If workers do begin flocking back to the office, it will be on their terms. Any business leader who thinks otherwise will likely find themselves embroiled in a bitter dispute and risk losing vital talent along the way.
Get the ITPro. daily newsletter
Receive our latest news, industry updates, featured resources and more. Sign up today to receive our FREE report on AI cyber crime & security - newly updated for 2023.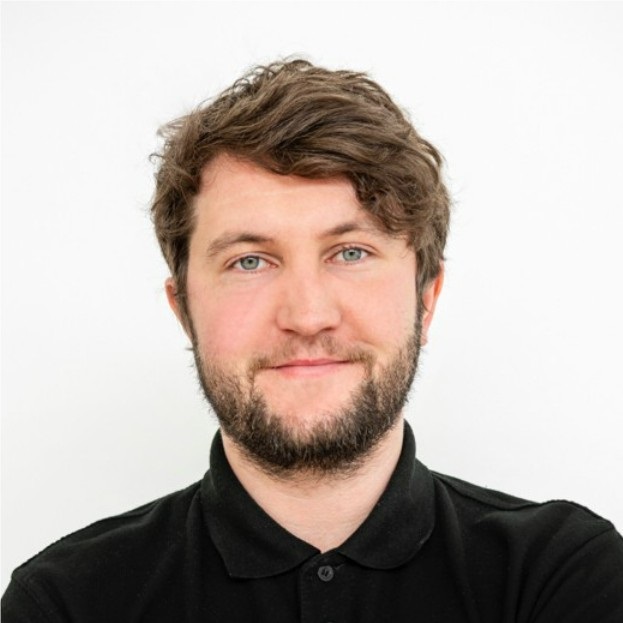 Ross Kelly is ITPro's News & Analysis Editor, responsible for leading the brand's news output and in-depth reporting on the latest stories from across the business technology landscape. Ross was previously a Staff Writer, during which time he developed a keen interest in cyber security, business leadership, and emerging technologies.
He graduated from Edinburgh Napier University in 2016 with a BA (Hons) in Journalism, and joined ITPro in 2022 after four years working in technology conference research.
For news pitches, you can contact Ross at ross.kelly@futurenet.com, or on Twitter and LinkedIn.