Komprise partners with Spinnakar to target UK data management market
Selling Komprise's intelligent data management platform will mean businesses can better analyse, evaluate and migrate data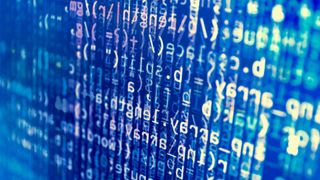 (Image credit: Shutterstock)
Komprise and Spinnakar have joined forces to offer the channel enhanced opportunities to help enterprises manage their data.
Spinnaker will bring Komprise's intelligent data management system to the UK as a standalone product, as well as offering it alongside other products provided by Spinnaker's other vendors. This means businesses will be able to benefit from a range of data management offerings, reducing the resources needed to keep tabs on what's happening in their data centre.
The distributor said this will benefit the channel because resellers will be able to offer their enterprise customers a full data management platform, covering data analysis, evaluation and migration, while also reducing storage costs and data management tasks.
"We're redefining the value of distribution," said Spinnakar founder, Gerard Brophy. "By building a community of complimentary vendors we enable and support channel partners to consume disruptive and innovative data-centric technologies and services, addressing the huge challenges being faced by enterprises in the face of a data deluge."
He added that Komprise is a perfect fit for Spinnaker, slotting in nicely with its existing vendor offerings and thereby passing on the benefit to end users.
"This is an exciting partnership, not only does Spinnakar have the skills and expertise, but the company is focused on data management and enabling customers to extract business value," added Andy Hill, EMEA vice president at Komprise.
"The appointment of Spinnakar is in line with our continued efforts to grow internationally and follows our recent funding announcement. We are committed to innovating the data management landscape and look forward to working with Spinnakar to achieve this."
Stay up to date with the latest Channel industry news and analysis with our twice-weekly newsletter
Stay up to date with the latest Channel industry news and analysis with our twice-weekly newsletter
Thank you for signing up to Channel Pro. You will receive a verification email shortly.
There was a problem. Please refresh the page and try again.