SAP launches PartnerEdge Cloud Choice to boost cloud sales
The offering will allow partners to speed up cloud sales and make more profit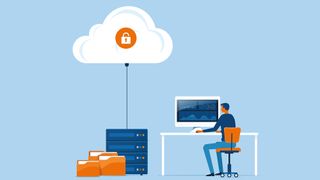 (Image credit: Shutterstock)
SAP has announced PartnerEdge Cloud Choice, a scheme developed to accelerate its partners' cloud services, enabling them to maximise profits.
The programme will motivate partners who have traditionally only offered on-premise solutions to grow their cloud and deliver digital solutions to aid businesses grow.
PartnerEdge Cloud Choice will remove some of the risk involved with offering a new product, SAP said, helping partners concentrate on boosting cloud adoption across the organisation and throughout the customer landscape.
Because of the cloud's nature, it will also offer a more long-term revenue stream, rather than on-premise hardware that only offers revenues for the lifetime of the equipment.
SAP is allowing its partners to choose their commitment to the cloud with a range of profit options. Whether they have extensive expertise and resources, or limited offerings, there will be something for everyone, SAP explained.
The model and profit option will make it easier for partners to move from offering on-premise only solutions to cloud environments, allowing them to leave aspects such as contracting, invoicing and collections to SAP, rather than having to manage it themselves. This means they can better concentrate on growing the business, not managing the admin, which can take a lot of time and resource away from sales.
"We are 100 per cent committed to working with our partners in the cloud space," said Rodolpho Cardenuto, president of Global Channels & General Business, SAP.
"That's why we are taking a cloud-first approach. It removes the guesswork and immediately gives partners the opportunity to earn a revenue share on contracts, as well as over the life of the relationship. As a key cloud player, SAP must rely on our network of partners to tap into this expanding market and help our mutual customers succeed on the path to digital transformation."
Stay up to date with the latest Channel industry news and analysis with our twice-weekly newsletter
Stay up to date with the latest Channel industry news and analysis with our twice-weekly newsletter
Thank you for signing up to Channel Pro. You will receive a verification email shortly.
There was a problem. Please refresh the page and try again.