NetSuite invests in EMEA growth
US cloud firm NetSuite sets sights on growing EMEA business; makes channel investments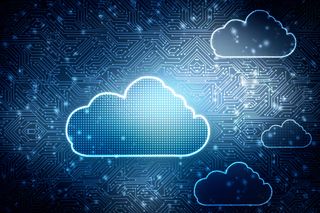 (Image credit: Shutterstock)
US cloud software vendor NetSuite (NYSE: N) has announced it's to make "a significant investment" in building out its operations in EMEA.
Never shy of criticising established software vendors such as Microsoft, Sage and SAP, San Mateo-based NetSuite is tnow set o plough cash into growing its European business, and grabbing market share from its on-premise rivals.
Speaking at the vendor's annual SuiteWorld event in San Jose this week, NetSuite CEO Zach Nelson (pictured) confirmed: "NetSuite's international sales have not grown as fast as domestic, as we made investments in North America. But you will see now significant investment in our international operations.
"We had an incredible Q1, even though Europe isn't growing at the rate of the rest of the business," adds Nelson. "It's an untapped market, as we don't have the feet on the ground, with the exception of the UK."
NetSuite maintains the channel is absolutely critical to its growth plans. According to Martin Painter, NetSuite's director of channel sales & development: "Having those feet on the ground and the partners' local expertise is key to success.
"There'll be investment in people, in strategies, plus focus on the direct and the channel side is increasing and we're far more targeted about our customers," he adds. "The channel is going to see this investment."
Channel recruitment
Spearheading the firm's European expansion is former ClairMail CEO, Pete Daffern, who will oversee direct and channel sales and business operations in EMEA, as well as directing NetSuite's vertical strategy.
Daffern says his role is to "build out that part of the business as fast as is sensibly possible." He describes the opportunity in the UK alone as "enormous", maintaining the firm has "barely scratched the surface" of the potential market.
"We have $200m dollars in the bank, and it's about growing the business out from a geographical and a vertical perspective," he comments.
Reflecting NetSuite's investment, the firm is currently in the final stages of appointing a new EMEA channel head, as well as a dedicated EMEA channel marketing manager.
Over the last 12 months NetSuite has been careful about selecting the right type of channel partner to being its cloud-based business applications to market.
To this end, partner numbers in the UK are on the up – but not by a great deal. Painter explains this to losing some partners, but gaining several newcomers which he maintains are "a lot more aligned to the size, the expertise and vertical focus that we're looking for."
He attributes this focus to employing a dedicated channel recruitment manager, Tara Hall. "She has been instrumental in changing the profile of the partners," says Painter.
"We're very much looking for partners that understand the business, so that could be Microsoft, a Sage, an SAP partner – somebody that understands the enterprise, generating leads, marketing…how to get out there and bring in incremental business."
"I'm not interested in somebody who just wants to ride our coattails and get freebies from us; it's somebody who we can really partner with," adds Daffern.
Painter says while NetSuite will supply leads to its partners, the firm very much relies on the channel to generate their own opportunities: "The overwhelming amount of deals done by our partners come from leads and opportunities they have found themselves; the leads we pass them are much lower in their conversion rate.
"If a partner is finding leads, and creating and nurturing opportunities, there is eighty percent more chance of them closing the lead than one just from a website," he adds.
This is a view shared at the very top of the company, with CEO Nelson stating: "Whoever finds the deer, shoots the deer and eats the deer."
NetSuite's UK partners have welcomed news of the investment. Andrew Peddie, MD of NetSuite's EMEA Solution Provider of the Year, First Hosted, says NetSuite's expansion are "great news for us."
Peddie reckons the UK is three or four years behind the US in its adoption of NetSuite. "Maybe that's just the typical reserved nature of the British. A lot of people I speak to, their first question is security. In the US they're over that; they're much more familiar with the technology."
Eyeing the competition
While NetSuite won't reveal how much business currently goes through partners in the region, he did say that the channel is "a substantial part of the EMEA business."
The firm, however, is keen to highlight recent research from Gartner that named it the fastest growing financial management software vendor globally in 2012. It also placed the firm as the fastest growing FMS vendor in the UK, ranking ninth in market share where it is the only "pure cloud" FMS vendor.
Taking a swipe at SAP in his keynote, Nelson cited research from Barclays that shows that, taking Hanna and BI out of the equation, SAP's core licence business shrank by 9.2 percent in Q1 2013 – whereas NetSuite's grew by 28 percent. "There's a massive shift going on from traditional, on-premise applications to the NetSuite cloud," he told attendees.
Painter, too, maintains that partners of rivals continue to jump the fence over to NetSuite, forced to look elsewhere for a viable cloud-based offering. "Many of [the partners] don't believe their existing vendor has what they actually need," he says, referring to Sage's soon-to-be-launched Sage 200 as "just a hosted solution".
"The migration to cloud ERP is in full force, not just in North America, but everywhere as NetSuite's growth and market share numbers clearly demonstrate," says Nelson.
Stay up to date with the latest Channel industry news and analysis with our twice-weekly newsletter
Christine has been a tech journalist for over 20 years, 10 of which she spent exclusively covering the IT Channel. From 2006-2009 she worked as the editor of Channel Business, before moving on to ChannelPro where she was editor and, latterly, senior editor.
Since 2016, she has been a freelance writer, editor, and copywriter and continues to cover the channel in addition to broader IT themes. Additionally, she provides media training explaining what the channel is and why it's important to businesses.